FIRST ON FOX – A new scathing report to House Judiciary Committee Chairman Jim Jordan is urging his outfit to continue its probe into Ceres, a powerful organization that pushes net-zero emissions goals on American companies to address climate change.
"Ceres' activities are a threat to our national economy, our national security, our democracy, and whether we are going to have the people rule or Wall Street billionaires are going to decide how things are done in America," Consumers' Research executive director Will Hild told Fox News Digital.
Ceres bills itself as a nonprofit organization "working with the most influential capital market leaders to solve the world's greatest sustainability challenges," according to its website. The organization boasts of "powerful networks and global collaborations of investors, companies and nonprofits" that help "drive action and inspire equitable market-based and policy solutions throughout the economy to build a just and sustainable future."
In June, Jordan issued a subpoena seeking information from climate activists over antitrust issues and wrote that Ceres "appears to facilitate collusion." Hild, who sees Ceres as an "incredibly influential" organization launched out of the United Nations that pushes for net-zero targets across the entire American economy, was happy to provide Jordan with additional information.
GRETA THUNBERG TELLS 'VIEW' HOSTS THAT CLIMATE ACTIVISTS MUST NOW GO BEYOND 'LEGAL METHODS'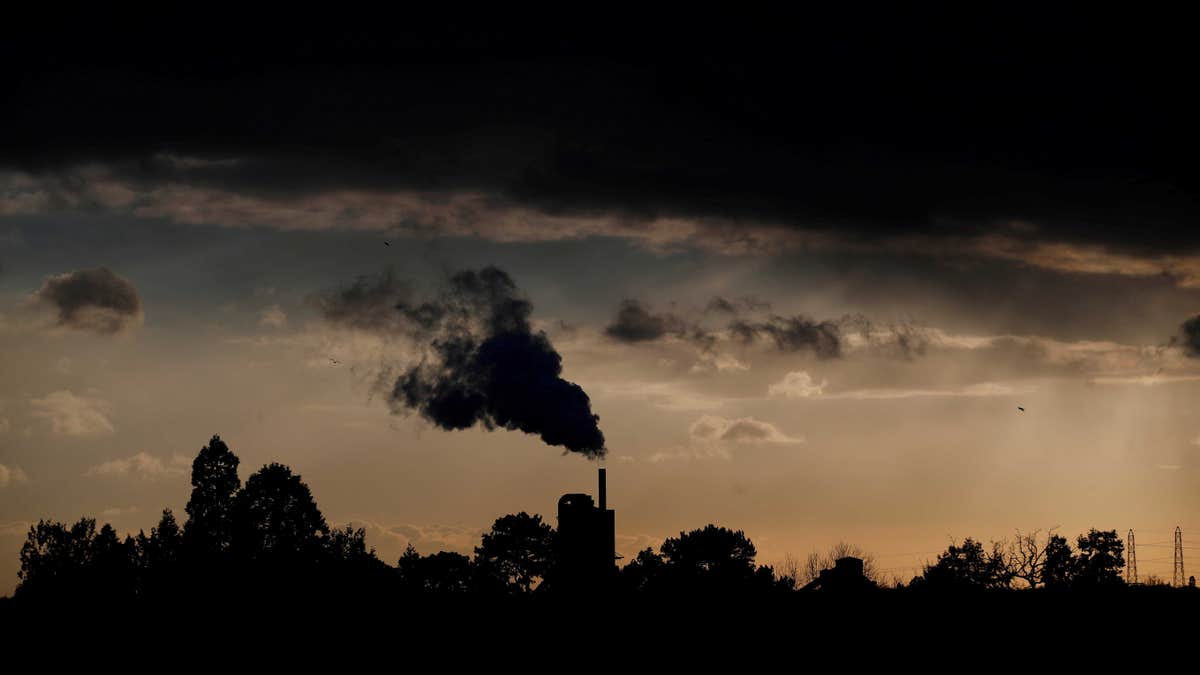 "These targets harm consumers. They raise prices. They lead to shortages of goods and less supply, less choices for consumers. And they hurt American industry by increasing costs and lowering profit margins and lowering the overall size of the industry so that jobs are lost in the process," he said.
On Monday, Consumers' Research published a report on the Ceres network and what it deemed its activities against the American consumer.
"One of the main things that Ceres has been influential in doing is pushing the SEC [Securities and Exchange Commission] to release [a] so-called 'climate disclosure' that forces every publicly traded corporation in the United States to track their carbon emissions, which is a useless statistic for investors and a huge mission creep for SEC," Hild said.
The Consumers' Research alleges that Ceres is essentially lurking behind the scenes as large asset managers, such as BlackRock, push initiatives such as environmental, social, and corporate governance (ESG).
"This seemingly nebulous organization is set to be the center of a broad congressional investigation regarding how Ceres helped create, and then leveraged, the investing environment where most Americans' savings, retirements, and investments are managed by a small group of large asset managers and public pension fund managers. Together, these asset managers have swiftly used their power to shift public companies from their traditional focus of generating returns for their shareholders to a new focus, namely radical, far-left policy goals," the report's executive summary said.
"This report details a more than decade-long coordinated effort led by Ceres to assert regulatory influence and organize shareholder activism, all with the goal of mandating climate disclosure that benefits and feeds the ESG investing industrial complex," the summary continued. "From 2010 to the present day, all of Ceres's activities have been geared toward one core goal – to bolster the case for a mandatory, highly regulated ESG investing industry that enriches wealthy asset managers at the expense of consumer choice."
Ceres did not immediately respond to a request for comment.
UNITED NATIONS URGES MARITIME COUNTRIES TO AGREE ON A STRATEGY TO HIT NET-ZERO SHIPPING EMISSIONS BY 2050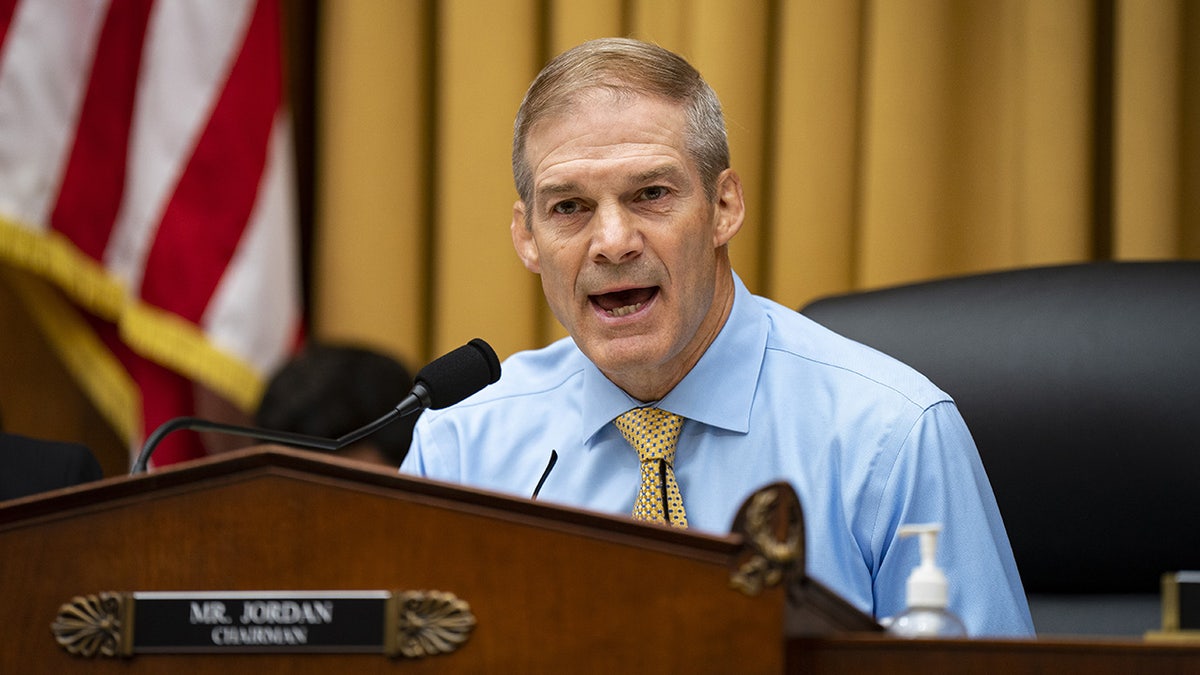 To coincide with the report, Hild sent a letter to Jordan and the members of the House Committee on the Judiciary, which has been obtained by Fox News Digital.
"Consumers' Research was encouraged to see your committee taking on the important work of investigating Ceres and its plot against the United States consumer. We believe the attached report on the operations of Ceres will help illuminate for you and the American people the group's strong-arm tactics and the negative effects its operations have had," the letter began.
"Through threats and intimidation, they have worked to organize an ever-growing network of asset managers and proxy advisors who are sadly willing to violate their fiduciary duties, creating the false impression of shareholder support for these radical policies," the letter continued. "Not only are their policy targets expensive, regressive, destructive, and anti-consumer, but the means themselves by which Ceres has sought to force these policies raise serious questions of anti-competitive practices of a magnitude unseen since the robber baron era that gave rise to our antitrust statutes in the first place."
The letter, written by Hild, reiterated that Ceres is "a direct threat" to the American economy, its financial markets, and the sovereignty of its voters over liberal billionaires and unelected bureaucrats.
WHAT ESG INVESTING IS, AND WHY SOME POLITICIANS ARE AGAINST IT
"In addition to directing asset manager decision-making, Ceres has used this same network to manufacture the false impression that actual shareholders, not just grifting Wall Street firms, are interested in superfluous, expensive so-called 'climate disclosures' in order that the Securities and Exchange Commission (SEC) would mandate them for all companies. Sadly, they are on the cusp of succeeding in converting the SEC into effectively just another member of their network, acting beyond its authority in areas outside its expertise in betrayal of the people its supposed to be serving," the letter said. "They have worked ruthlessly to choke off or gag any dissent from their goal. This leaves Congress and this committee to sort through their obfuscations, and we hope our research will support you to that end."
The Consumers' Research report said the Net Zero Asset Managers Initiative (NZAM) consists of a group of global asset managers that support the goal of net-zero greenhouse gas emissions by 2050. State Street, in addition to BlackRock, is also a part of the initiative.
"Our hope is that the Oversight Subcommittee on Judiciary will take a look at this report and decide that it's time to deeply investigate the activities of Ceres and their asset manager partners and company partners and decide whether it's time for enforcement actions against them, and also to look at the SEC and how much influence Ceres had in the crafting of this broad, expansive, very destructive bill," Hild said.
Click here to see Consumers' Research's report on Ceres.