Amid the House impeachment inquiry into President Biden, Special Counsel David Weiss appeared for a closed-door interview with the House Judiciary Committee Tuesday over allegations that politics influenced his years-long investigation into Hunter Biden. On "FOX & Friends" Wednesday, committee member Rep. Andy Biggs, R-Ariz., said Weiss showed that he does not want to "tell us the truth" about his handling of the Hunter Biden investigation.
HUNTER BIDEN SOUNDS OFF ON 'POLITICAL WEAPONIZATION' OF HIS ADDICTION: 'ALL OUT ANNIHILATION OF MY REPUTATION'
REP. ANDY BIGGS: The whistleblowers are not lying. They're telling the truth. And what we saw from David Weiss was obfuscation, dodging, ducking and weaving. He only would agree to talk about his authority, and even that, he was trying to kind of feather that out a little bit so he wouldn't tell you exactly. He just kept saying he felt he had the authority, but we never really got to ask him, who gave you the authority and when and how? It just never really materialized. But what he did is on every question of substance, he said, 'well, it's an ongoing investigation.' That was some kind of prerogative that we can't talk about. The reality is he did not want to answer these questions, but actually in so doing, kind of confirms what we suspect and that is his relationship with the Biden family. Don't forget, he got special attention from the Delaware senators to get re-appointed. He was the only one of the Trump appointees that was not dismissed by Biden. Why was that? So there's a conflict of interest there, in my opinion. But also, he doesn't want to tell us the truth, doesn't want to get to the bottom of it. He kept saying he's going to put it in his report. When's that report going to be out?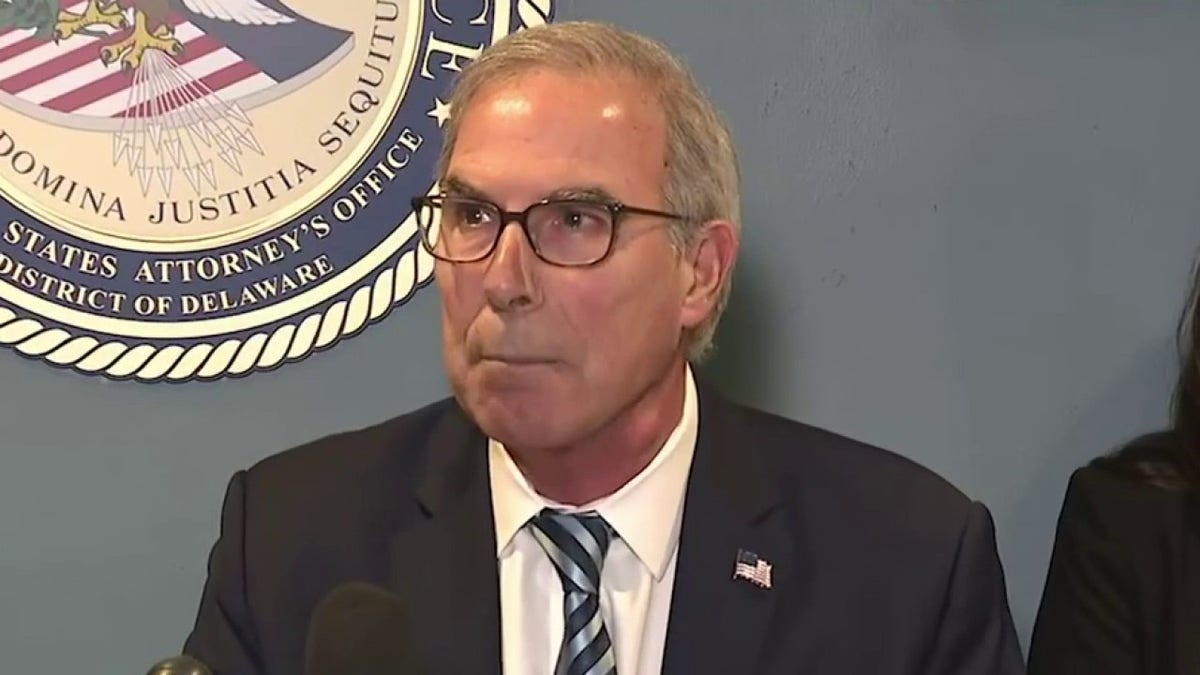 House Judiciary Committee investigators questioned Weiss Tuesday morning amid whistleblower allegations that politics influenced or hampered prosecutorial decisions in his years-long investigation into Hunter Biden.
Weiss has been leading the investigation into the president's son since 2018, back when he served as U.S. attorney for the District of Delaware. He arrived to voluntarily testify behind closed doors at the House Judiciary Committee.
CLICK HERE TO GET THE FOX NEWS APP
His voluntary interview came after a number of current and former Justice Department officials related to the Hunter Biden probe have testified behind closed-doors at the committee, led by Chairman Jim Jordan, R-Ohio, on the matter.
"Special Counsel Weiss is appearing voluntarily to testify before the House Judiciary Committee about the scope of his authority," Weiss spokesperson Wyn Hornbuckle told FOX News. "Mr. Weiss is prepared to take this unprecedented step of testifying before the conclusion of his investigation to make clear that he's had and continues to have full authority over his investigation and to bring charges in any jurisdiction.
"Consistent with department policy and the law, he will be unable to address the specifics of his investigation," Hornbuckle said.
"At the close of this matter, Special Counsel Weiss will prepare a report, which the Attorney General has committed to making public to the greatest extent possible, consistent with the law, department policy and the public interest."
FOX News' Brooke Singman contributed to this report.