East Palestine, Ohio mayor 'furious' with Biden's Ukraine visit: 'That was the biggest slap in the face'
Biden's trip comes one year after the Russia-Ukraine war began as East Palestine, Ohio residents fear the health ramifications of toxic train derailment
Trent Conaway, mayor of East Palestine, Ohio, tore into President Biden on Monday, accusing him of neglecting domestic responsibilities while "giving away millions of dollars" during his surprise visit to Ukraine.
Conaway, who has been vocal about his concern for residents after a train derailed in his town and leaked dangerous chemicals into the air, had strong words for the president when asked about the federal handling of the toxic spill as news of the president's surprise visit to Kyiv circulated.
"That was the biggest slap in the face," Conaway said on "Jesse Watters Primetime." "That tells you right now he doesn't care about us. He can send every agency he wants to, but I found out this morning that he was in Ukraine giving millions of dollars away to people over there and not to us…on President's Day in our country, so I'm furious."
HOW PRESIDENT BIDEN SECRETLY TRAVELED TO UKRAINE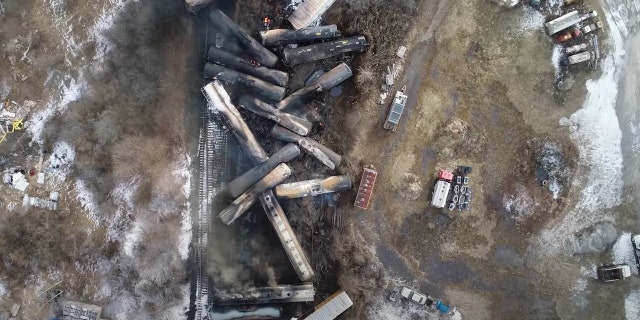 Biden's administration has come under fire for how it handled the derailment after refusing to approve a FEMA disaster declaration, arguing that the crisis in East Palestine does not meet legal requirements for an official declaration, even though the agency has deployed resources to the city to aid in ongoing assessments as residents remain concerned about the air and water quality following the spill. Conaway and local residents have pleaded for more federal assistance, saying that resources on the ground have been insufficient.
PETE BUTTIGIEG RIPPED FOR BEING 'NO SHOW' IN TOXIC OHIO TRAIN DERAILMENT: 'COMPLETE DISCONNECT'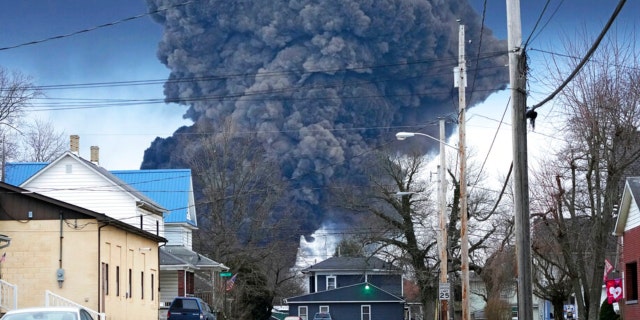 "What East Palestine needs is much more expansive than what FEMA can provide," a Biden administration official told Fox News Digital. "FEMA is on the frontlines when there is a hurricane or tornado. This situation is different."
CLICK HERE TO GET THE FOX NEWS APP
Water from the city of East Palestine has been tested and is considered safe, but residents using well water have been encouraged to use bottled water. Hundreds of air samples from homes in the area indicated no present toxins. Residents, however, remain uneasy as noxious odors and reports of mysterious rashes leave them concerned about the area's safety.
Fox New's Bailee Hill contributed to this report.