Buttigieg tells crowd White construction workers are taking jobs from communities of color
He said the workers 'don't look like they came from anywhere near the neighborhood'
Transportation Secretary Pete Buttigieg focused on racial disparities in construction during a Monday conference, claiming that construction sites are not employing local workers in minority communities and outsourcing to White people.
During the National Association of Counties Conference, Buttigieg urged those in attendance to work with their contractors and community colleges to build a workforce that reflects the community.
"We have heard way too many stories from generations past of infrastructure where you got a neighborhood, often a neighborhood of color, that finally sees the project come to them, but everyone in the hard hats on that project, doing the good paying jobs, don't look like they came from anywhere near the neighborhood," Buttigieg said.
He added that Americans could help shrink wealth gaps in the country by "tearing down those barriers" on the delivery level.
BUTTIGIEG, FAA PRESSED FOR DETAILS ON AIRLINE SAFETY AFTER CHINESE SPY MISSION DELAYS FLIGHTS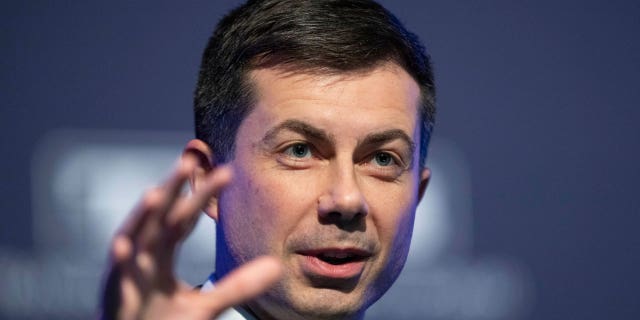 Buttigieg previously raised eyebrows in April after he said "there is racism physically built into highways."
In November, Buttigieg was asked by April Ryan how he would "deconstruct the racism that was built into our roadways?"
"I'm still surprised that had some people were surprised when I pointed to the fact that if a highway was built for the purpose of dividing a White and a Black neighborhood or if an underpass was constructed such that a bus carrying mostly Black and Puerto Rican kids to a beach, or that would have been, in New York was designed too low for it to pass by, that that obviously reflects racism that went into those design choices," Buttigieg responded during the press briefing.
Throughout Monday's conference, Buttigieg failed to mention the train carrying vinyl chloride, a dangerous colorless gas, and operated by the transportation company Norfolk Southern Railroad, which derailed in Columbiana County, Ohio on Feb. 3.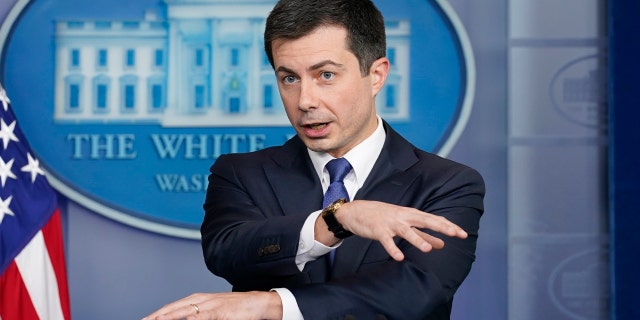 The National Guard was activated to assist residents with the evacuation and block people from getting close to the wreckage. At the same time, officials attempted to do a controlled burn on the toxic debris.
BIDEN ADMIN INSISTS OHIO AIR IS SAFE AFTER CHEMICAL EXPLOSION SPARKS FEARS
The controlled burn of the toxic chemicals sent phosgene, a highly poisonous gas used as a weapon in World War I, into the surrounding area.
On Monday, the Biden administration and state officials reassured residents in eastern Ohio that the air is safe to breathe after conducting a controlled release of toxic chemicals.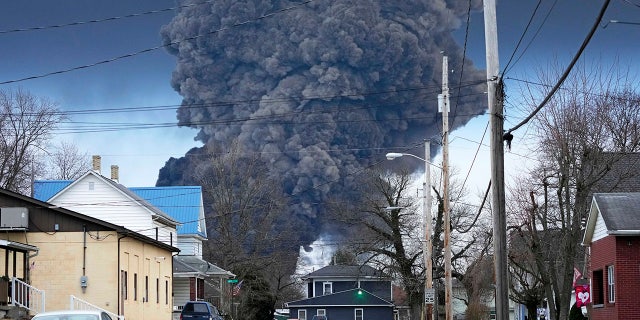 While government officials and independent experts said the data showed the air was safe and the controlled burn had been properly conducted, local residents and other experts have expressed concern about the situation. They noted that, in addition to vinyl chloride, the derailed train transported other toxic chemicals.
CLICK HERE TO GET THE FOX NEWS APP
Fox News' Thomas Catenacci and Lindsay Kornick contributed to this report.