Texas newlyweds head to Whataburger post-wedding: 'What do you expect, we're Texans'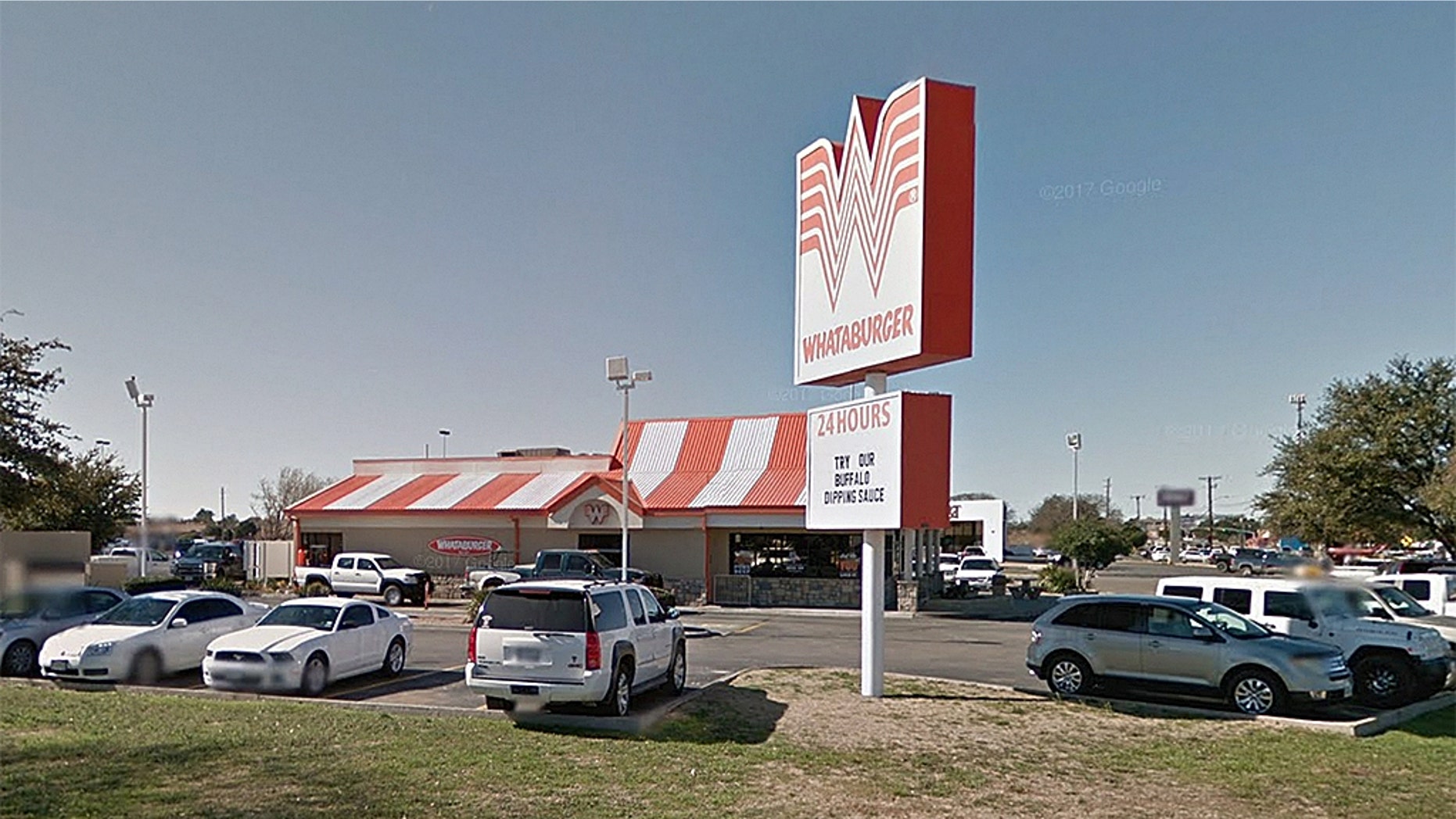 A newlywed couple in Texas is making headlines after they decided to stop at a local Whataburger shortly after saying "I do."
After celebrating with family and friends, Daniel and Bianca Baca — who were married over the weekend at St. Jerome Catholic Church in San Antonio — stopped at the burger joint to order their favorites: a patty melt with easy onions and a Honey BBQ sandwich, KSAT reported.
HOUSTON HIGH SCHOOLERS APOLOGIZE TO WHATABURGER FOR FOOD FIGHT THAT 'DESTROYED' RESTAURANT
At the restaurant, the pair posed for a photo, which Bianca later posted to Instagram with the caption: "What do you expect, we're Texans."
"Totally you! This is awesome!" one person commented. "What a great picture and the beginning of a new adventure!" another wrote.
Bianca told the news station she and Daniel cut back on eating out during their engagement in the hopes of saving money, as the couple paid for the wedding themselves with only "some help" from their parents.
"So when Daniel would ask for something, I would say, 'After the wedding,' which he turned into the acronym ATW. After the after-party at the hotel, Daniel asked for Whataburger because it was literally ATW, so naturally, we went," she told KSAT.
CALIFORNIA MCDONALD'S EMPLOYEE 'PUNCHED AND CHOKED' BY WOMAN UPSET OVER KETCHUP, POLICE SAY
The two chowed down after splitting both meals in half "to get the best of both orders," she added.
Bianca Baca did not immediately return Fox News request for comment on Thursday.