Meghan Markle's royal cover-up: How she hid her baby bump from the press
We see what you did there, Meghan.
Kensington Palace announced Monday that Prince Harry and Meghan Markle are expecting their first bundle of joy, but Markle's eagle-eyed fans may have been tipped off to the news much earlier — by her style choices.
Most recently, Twitter was quick to point fingers at the Givenchy coat Markle wore to Princess Eugenie's wedding on Friday, remarking that it looked "roomy," or that she's "not fooling anyone."
PRINCESS EUGENIE WEARS PETER PILOTTO WEDDING GOWN ON BIG DAY
Others speculated that Meghan's strategically placed folders — which she held close upon arrival in Sydney on Monday morning during a royal tour with Prince Harry — were a clue that she was trying to cover up a growing bump.
But outlets such as Harper's Bazaar and the U.K.'s Daily Mail are tracing her fashion choices back much earlier, and suggest that her recent penchant for coats, dark colors and peplum flourishes were clues to her pregnancy — which most missed.
TWITTER'S VIRAL 'SEXY' HALLOWEEN TREND MAY BE MOST REVEALING YET
Markle first spurred speculation in early September, after photos of her Jason Wu dress caught the eye of entertainment blog Hollywood Life, among others, who noted that it looked to be hiding her "stomach area."
"Is there already a bun on the oven?" the site asked.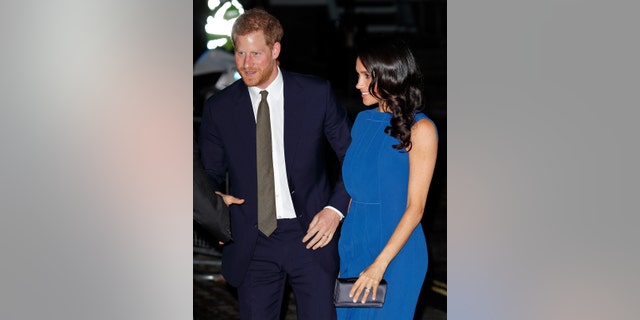 Weeks later, at the launch of her cookbook, Markle sported a pleated skirt underneath a long blue coat, which she wore for the majority, if not the entirety, of the event.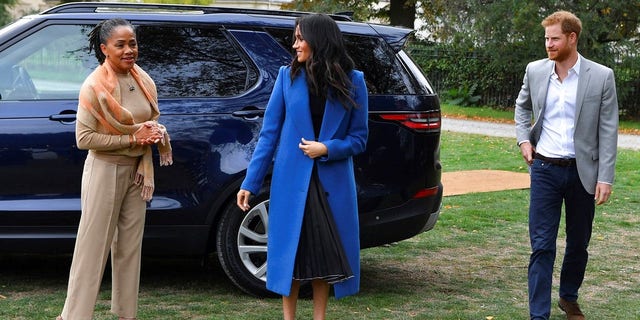 Meghan was also seen wearing a dark blue top with a peplum embellishment — which "hid her tummy area," MSN wrote — at the Coach Core Awards on Sept. 24. The next day, she also made an appearance at the Royal Academy of Arts in a dark gown.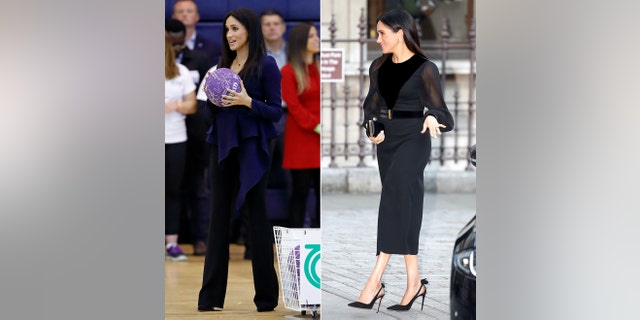 FOLLOW US ON FACEBOOK FOR MORE FOX LIFESTYLE NEWS
The Duchess of Sussex then wore another long coat in Chicester a week later, though she did remove the coat at the latter event to reveal a green pencil skirt.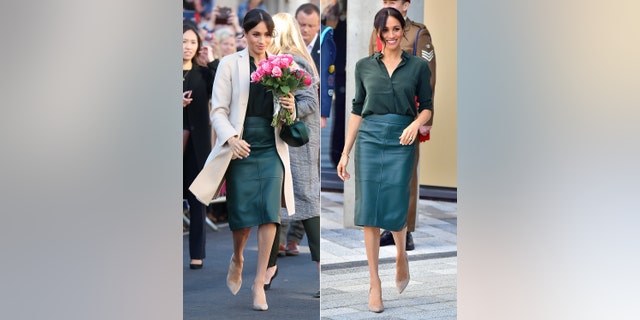 Meghan Markle and Prince Harry's child will be the couple's first, and it will become the seventh-in-line to the British throne upon birth, Reuters U.K. reported.
British Prime Minister Theresa May also extended her congratulations to the happy couple on Monday.
"My warmest congratulations to the Duke and Duchess of Sussex on the happy news they are expecting a baby in the Spring. Wishing them all the best," May tweeted upon hearing the news.