Meghan Markle wears handmade pasta necklace on Australia tour
The pregnant Duchess of Sussex is already proving to be a natural with kids.
On Oct. 18, the American royal gracefully accepted – and immediately put on – a handmade necklace made of pasta and ribbon from an adoring 6-year-old admirer during her first major royal tour of Australia.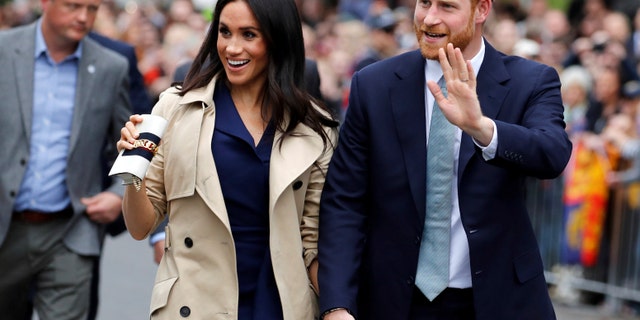 Greeting fans in Melbourne before heading into Government House for a formal reception, a young boy named Gavin Hazelwood caught Duchess Meghan's eye with an earnest sign and special gift.
According to the Sydney Morning Herald, the creative youngster woke up feeling "a bit sick" to attend school, but had the energy – and inspiration – to make the Duchess some jewelry.
MEGHAN MARKLE WOWS WITH BANANA BREAD ON AUSTRALIA TOUR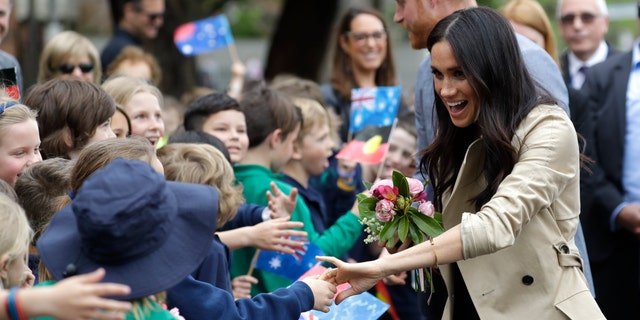 "It was my idea … [but] Mum helped a bit," Gavin told the outlet. "I did the pasta with gold paint. Mum helped me thread through the necklace."
Arriving outside Government House with his mother and his two-year-old sister, Gavin's sign reading "I made you a necklace" luckily caught Duchess Meghan's eye in the crowd — though his pilot's costume probably did not hurt either.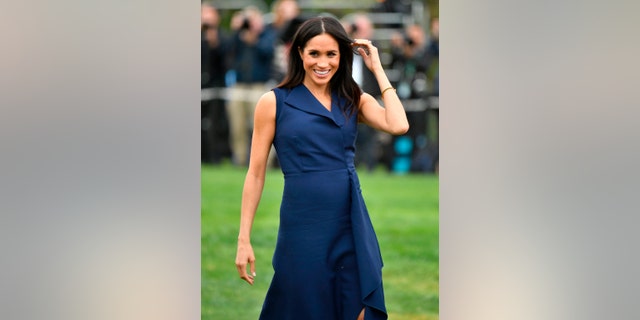 Graciously accepting the gift and putting the necklace on, the 37-year-old former actress sported the sweet accessory as she greeted crowds outside the local governor's residence, People reported. She then took it off as she entered the building.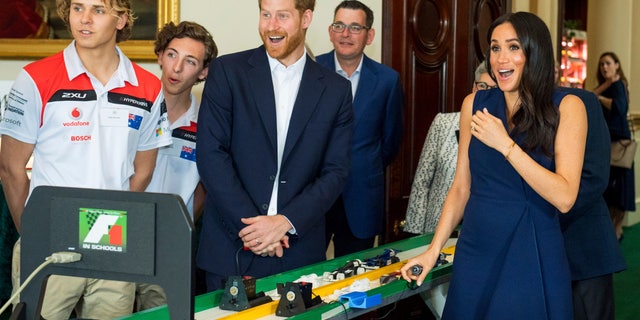 Meghan is a famed fan of sentimental jewelry, wearing a pair of Princess Diana' butterfly earrings just days earlier on the tour, People reports. Her engagement ring, too, features two diamonds from the late princess' personal collection.
FOLLOW US ON FACEBOOK FOR MORE FOX LIFESTYLE NEWS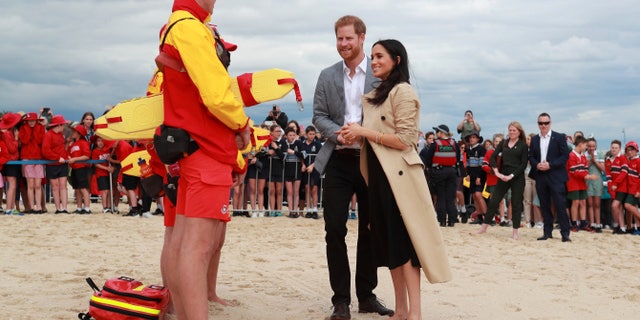 The Duke and Duchess of Sussex are set to make 76 appearances on their 16-day tour of Australia, Fiji, Tonga and New Zealand.
The Associated Press contributed to this report.