Boy who loves cleaning up trash gets birthday surprise from Waste Management crew
By Michael Bartiromo
Published April 12, 2019
A mom in Michigan recently celebrated her son's 4th birthday in the trashiest way possible — but that's exactly how he wanted it.
Jill Spaulding, of Battle Creek, told WWMT that she wanted to treat her son Ethan with a visit from the local Waste Management crew, even going so far as calling up their local facility months in advance to arrange for the surprise.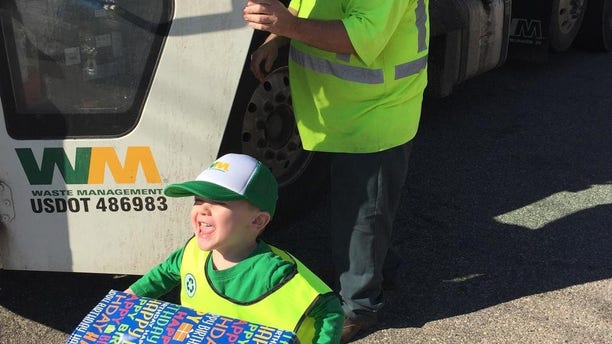 SEE IT: GROWN WOMAN POSES IN SWADDLING FOR '336-MONTH' BIRTHDAY
And when the big day came, not only did the Waste Management crew visit, they brought Ethan a hat, a vest, and a toy Waste Management truck to play with.
Pictures from Ethan's big day also show him touring the area's local Waste Management facility, and sitting in the cab of a Waste Management utility vehicle.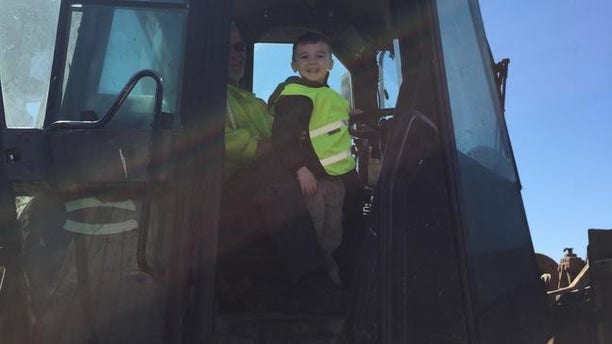 FOLLOW US ON FACEBOOK FOR MORE FOX LIFESTYLE NEWS
Ethan's celebrations lasted long after the day was over, too. According to his mom, he now asks her to put garbage on the floor so he could use his toy truck to haul it away.
"He doesn't like trash, he cleans up all day long," Spaulding told WWMT.
https://www.foxnews.com/lifestyle/boy-who-loves-cleaning-up-trash-gets-birthday-surprise-from-waste-management-crew