Batman Hits the Streets of Brazil
By ,
Published December 13, 2016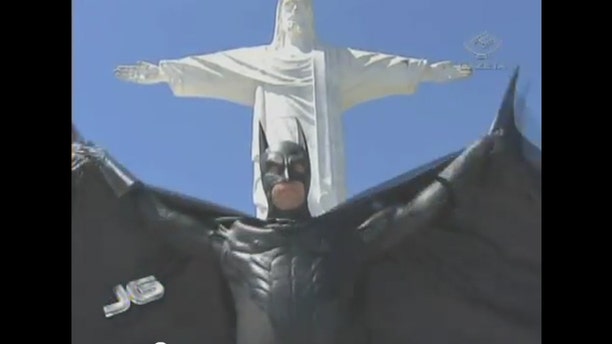 The Caped Crusader will soon be sipping caipirinhas as a town in Brazil has hired Batman to help defend its streets.
So it's not actually the disguised millionaire Bruce Wayne making his way down from Gotham in his Batmobile, but  André Luiz Pinheiro, a 50-year old military retiree and local Dark Knight impersonator who was recruited by the city of Taubaté to help combat the rising tide of crime and teach values to the city's youth.
"I'm very excited about the mission to attract children and teens to show how the character can help rescue values like family, study, respect for laws and rules of society, care, among others," Pinheiro said to El Diário de Sao Paulo.
Rio's Spectacular Carnival Parade
Taubaté, which is in the Brazilian state of Sao Paulo, has suffered from 12 murders this year and 72 last year.  In 2011, 450 young people were involved in crime and in the first two months of this year more than 114 have already committed some kind of offense.
Dressed in his classic all black uniform, the Dark Knight will begin patrolling the streets of the violent Taubaté neighborhood of Esplanade St. Therese. The move is part of an effort of UAPC (Advanced Community Policing Unit) installed in the neighborhood last year with the purpose of assisting the integration between the police and the community.
While he has not yet started patrolling the streets, people in the Esplanade St. Therese neighborhood are already excited to see the Batman hit the streets later this month.
"We realize that families are dysfunctional and this will be a way to rescue the children," said Fabio Duarte, the director of Ciesp, the Sao Paulo center of industries.
Follow us on twitter.com/foxnewslatino
Like us at facebook.com/foxnewslatino
https://www.foxnews.com/lifestyle/batman-hits-the-streets-of-brazil