Apple Cider Vinegar Might Not Be All It's Cracked Up to Be
By , Luke Roney
Published March 08, 2017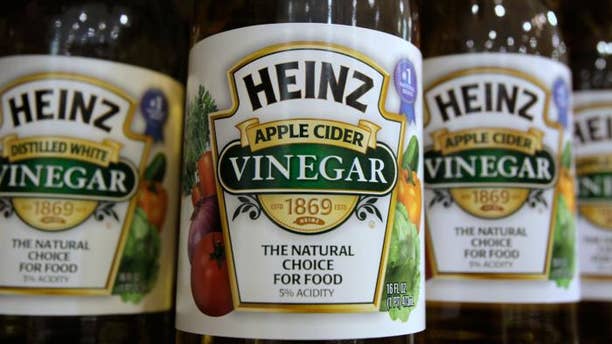 Drinking vinegar for weight loss? The fad may be appearing all over social media, but it's "as gross as it sounds" — and sipping vinegar is not the weight-loss miracle it's purported to be, reports Glamour after talking to dietitians.
While drinking vinegar may aid in weight loss, "it is not magic," says one of the dietitians, author Beth Warren. Another says drinking vinegar could cause stomach discomfort and acid reflux. (Some researchers think it's those adverse effects that actually curb the appetite.) The recent hubbub about vinegar, however, seems to stem from a 2009 Japanese study, in which obese adults dropped two to four pounds in 12 weeks after taking up to two tablespoons of apple cider vinegar daily.
Other outlets echo Glamour's findings. Nutritionist Carol Johnston tells the New York Times that vinegar can help you shed pounds "if you're a very, very patient person," but, she adds in a now-common refrain, it's not a "magic bullet."
Vinegar may help, Johnston tells the Washington Post, by inhibiting enzymes that help digest starch. The less starch you digest, the less your blood sugar spikes after eating carbs. Over time, those undigested calories may add up to "very modest" weight loss.
To those who want to give vinegar a shot, experts advise ingesting just one tablespoon in eight ounces of water during the first bites of a meal. And Johnston notes, it needn't be apple cider vinegar — red wine vinegar or white vinegar will do. But take with caution: Consumption of vinegar, per the Times, has been linked to vocal cord spasms, fainting, damage to the esophagus, and tooth erosion.
(In related news, capsules filled with freeze-dried poop may some day help people lose weight.)
https://www.foxnews.com/lifestyle/apple-cider-vinegar-might-not-be-all-its-cracked-up-to-be