Alicia Keys just debuted wild new rainbow-colored hair
By Michelle Gant, ,
Published September 27, 2017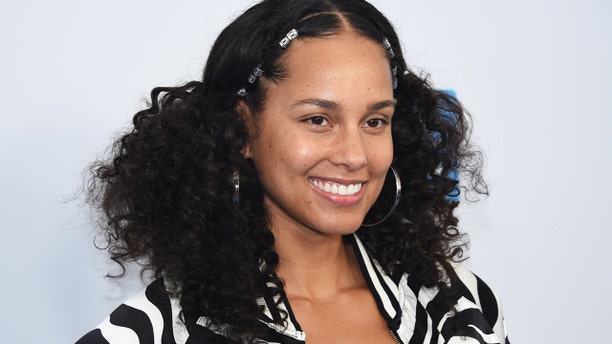 Alicia Keys' new hair is on fire.
The 36-year-old singer is the latest celeb to jump on the neon hair trend, debuting a wild new look with her over 10 million followers on Instagram Friday.
Keys posted a series of photos showing off her vibrant-hued braids in bright pink, orange and yellow.
When it comes to beauty, the singer is never afraid to take risks. After all, she has been rocking a no-makeup look for the better part of two years, even on TV and in photoshoots.
13 BEST CELEBRITY NO MAKEUP SELFIES
She told Glamour in the March issue that beauty is a revolutionary act. "I recognize now that how you look is your statement, because it's a claiming of yourself. You're saying, 'Look, world. This is me. Love me or hate me, I really don't care.' I guess that is the revolution."
Keys' fans seem to love her rainbow-sherbet colored hair. One of the photos had nearly 250,000 likes as of Sunday evening, with dozens of comments about how gorgeous she looks.
"Stunning. Alicia, you ALWAYS radiate beauty because your soul shines through first. You are an amazing woman," one user wrote.
"I love the way you encourage others to be themselves," wrote another user.
FOLLOW US ON FACEBOOK FOR MORE FOX LIFESTYLE NEWS
Keys' isn't the first celeb to try out rainbow hair colors. Last month, Bella Thorne let her sister dye her hair hot pink. Kylie Jenner also joined in on the trend, rocking highlighter yellow hair at Coachella this year.
https://www.foxnews.com/lifestyle/alicia-keys-just-debuted-wild-new-rainbow-colored-hair