The best anti-inflammatory foods and recipes
By Amie Valpone, ,
Published October 28, 2015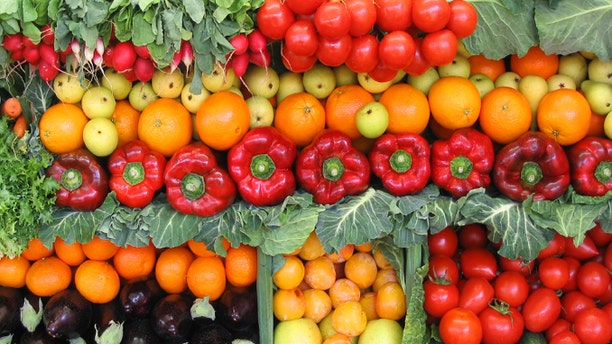 I've learned a lot about inflammation over the last ten years while suffering from chronic illness.
Today, after many years of suffering from Lyme disease and many other illnesses, I'm happy to say that I've learned how to fight inflammation in my body and help clients start an anti-inflammatory diet and lifestyle.
What does that mean? For starters inflammation is caused by many of the foods we eat as well as lifestyle factors, such as not enough sleep and rest, too much stress, eating processed foods, eating foods with chemical pesticides and herbicides on them (non-organic foods) and anything else that may cause stress on your body.
To fight inflammation, it's important to keep in mind the following foods and try to incorporate them into your lifestyle as much as possible. It's also important to remove refined sugar, alcohol, caffeine and processed foods. Some simple ways to add anti-inflammatory foods to your lifestyle are: spicing up your morning tea with fresh ginger root, using kale or other leafy greens in your afternoon salad and tossing in raw walnuts to your dinner. Be sure to choose organic as often as possible so that you're not ingesting toxic pesticides, growth hormones, antibiotics and herbicides with each bite!
Gluten-Free Whole Grains (gluten-free oats, quinoa, teff, sorghum, millet, buckwheat, wild rice, black rice, brown rice)
Beans and Legumes
Fruits
Vegetables
Healthy fats (extra-virgin olive oil, walnuts, avocados, hemp seeds, ground flaxseeds)
Wild Alaskan salmon
Turmeric
Ginger
Garlic
Cinnamon
Green tea
Here are two anti-inflammatory recipes that you can enjoy this summer. Try this oatmeal for a quick weekday breakfast and my summer salad for a simple lunch or an easy weeknight dinner. Both are packed with protein, fiber and healthy fats to support a strong immune system and help fight inflammation.
Antioxidant Morning Oatmeal (Gluten-Free with Dairy-Free Option)
Serves 1
Cook oatmeal according to package. Transfer to a bowl, add yogurt, pistachios, honey, cinnamon and optional sea salt. Serve warm.
Anti-Inflammatory Summer Salad (Gluten & Dairy-Free)
Serves 1
2 cups mixed salad greens
½ ripe avocado, peeled, pitted and diced
1 scallion, thinly sliced
1 finely chopped fresh basil leaf
¼ cup cooked black beans
4 grape tomatoes, halved
2 tsp. balsamic vinegar, plus more if needed
1 tsp. Barlean's flax oil
Juice of ½ small lemon
Sea salt and freshly ground pepper, to taste
Pinch chili powder
2 tsp. chia seeds
Lemon zest, for garnish
In a large bowl, combine salad greens, avocado, scallion, basil, black beans and tomatoes.In a small bowl, whisk vinegar, lemon juice, flax oil, sea salt, pepper and chili powder. Drizzle over salad mixture, add chia seeds and toss to combine. Add more vinegar, if desired. Garnish with lemon zest and serve immediately.
https://www.foxnews.com/health/the-best-anti-inflammatory-foods-and-recipes