Teenager in health scare after 15-year chicken nugget diet
By ,
Published October 26, 2015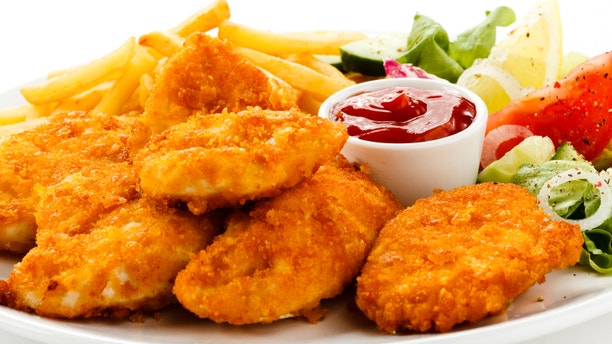 British teenager Stacey Irvine has eaten practically nothing but chicken nuggets since the age of two.
Horrified doctors learned of the 17-year-old's chronic addiction after she collapsed and was rushed to the hospital struggling to breathe.
Irvine, who has never touched greens or fruit, was found to have anemia and swollen veins in her tongue.
She was recovering at home Wednesday after being put on an urgent course of vitamins -- which started in the hospital with injections.
But despite medics begging her to change her diet she still cannot get enough of chicken nuggets.
Irvine, of Birmingham in central England, said, "I am starting to realize this is really bad for me."
"McDonald's chicken nuggets are my favorite. I share 20 with my boyfriend with chips. But I also like KFC and supermarket brands. My main meal is always chicken nuggets every day," she said.
"I first tasted chicken nuggets when my mum took me to McDonald's when I was two. I loved them so much they were all I would eat. I just couldn't face even trying other foods. Mom gave up giving me anything else years ago," she added.
Click here to read more from The Sun.
https://www.foxnews.com/health/teenager-in-health-scare-after-15-year-chicken-nugget-diet