Surprising ways you can use your FSA or HSA
By , Lacie Glover
Published October 24, 2015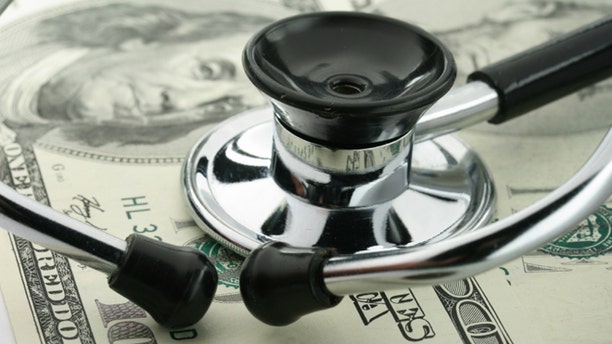 If you're the owner of a health savings account (HSA) or a flexible spending arrangement (FSA), you might not be exactly sure what you have. That's because these accounts, which are used to help pay for health care costs tax-free, are often misunderstood.
They've been offered since 2004 as a supplement to a high-deductible health insurance plan to help consumers cover out-of-pocket costs. But you might not be clear on what they are, or what exactly they can do.
READ MORE: Low Vs. High Deductible Health Plans
Most HSAs and FSAs are funded through paycheck deductions and employer contributions, pre-tax, offered by an employer. If your company doesn't offer a health account and you have a high-deductible health plan, you can sign up for an HSA or FSA through an independent broker and transfer money into the account yourself.
They can be used for any type of medication, copays for doctor visits and other out-of-pocket medical expenses. Be warned: If you try and use them for other sorts of expenses, you'll be heavily taxed, and you may earn yourself an IRS audit.
So, what's the difference?
Think of an HSA as a long-term account and an FSA as short-term. Most money deposited into an FSA needs to be used that same calendar year, or you'll lose it. The one exception is that some plans allow you to roll over $500 into the next calendar year.
An HSA, in contrast, can stay open as long as you're alive. You can also invest the money you deposit into an HSA, tax-free. "The HSA is the only account available to Americans with a triple tax advantage. So the money goes in tax-free, it grows tax-free and you spend it tax-free," says Dr. Steve Neeleman, founder and vice chairman of HealthEquity, a large national broker of health accounts.
The money in an FSA can be deposited and withdrawn tax-free, but it can't be invested. Both types of accounts have annual limits on how much can be deposited, and both types of accounts cover the same eligible expenses.
READ MORE: All About HSAs and Eligible Expenses
HSA Bonus: Retirement
Since HSAs roll over year after year, they can grow pretty large over a lifetime. More good news is that HSA funds, unlike the money in an FSA, can be invested just like a 401(k) in multiple mutual funds.
"And when you turn 65, you can use it as a 401(k)" and withdraw it for nonmedical expenses, says Neeleman. You can't, however, continue to contribute to the account after that point.
Here are more ways to use an FSA or HSA, before retirement, that aren't so obvious.
Out-of-pocket costs your insurance doesn't cover
One of the nice things about these special savings accounts is that they cover medical needs your regular health insurance probably does not. Most notably, you can use HSA or FSA funds for nearly any dental, hearing, and vision expenses, including paying for the visits to those specialists. That includes copays, but it also applies if you have no dental or vision insurance.
READ MORE: How Much Does Lasik Cost?
Pricey medications your insurer won't cover are also included. For example, Botox is sometimes prescribed for migraines, excessive sweating or muscle spasms; health insurance rarely pays for such treatment, but you can use HSA or FSA funds toward it. You can't, however, use your health account for cosmetic surgery, diet foods or gym memberships. You also can't use it for any insurance premiums your employer helps pay for, or those for which you receive subsidies or discounts.
Medical expenses for dependents not on your insurance policy
Even if you and some of your dependents have different insurance plans, you can use your FSA to pay for their health expenses, and vice versa. Same goes for an HSA, but family contribution limits apply. You and your spouse may have different accounts, but combined may only contribute the maximum family amount — $6,650 in 2015.
READ MORE: 2015 HSA Contribution Limits For Individuals and Families
Transportation and other extras related to health care
Something nifty about these tax-advantaged accounts is that you can use them to fund the extras associated with your care. That includes things like bus or taxi fare to and from your provider, or airfare if it's medically necessary for you to travel.
Other health-related expenses include:
Lodging and meals during a medical event.
Advance payments on a retirement home or long-term care.
Lead-based paint removal.
Medical conferences concerning an illness or condition you or a dependent has.
Oxygen and supplies.
Wheelchairs and crutches.
Your next step
If you already have one of these health accounts, Neeleman suggests you funnel all your health expenses through it when possible. If you control the account yourself, that could even mean transferring money from your checking account into the HSA or FSA the same day you spend it on health expenses.
Why? Whenever you don't use those funds, you miss out on a tax advantage. "Wouldn't you like a 40 percent discount on your medical care? Just putting your money in your HSA and using that will do it," says Neeleman. The discount comes later, when you file your taxes and deduct the amount spent with the health account, but it can be sizeable.
When you use the account, keep your receipts as well as documentation of medical necessity, when possible. Most of the time, a payment to a qualified provider or pharmacy won't be questioned, but just as with other tax deductions, the IRS recommends you keep those receipts.
If you're interested in an HSA or FSA and your employer doesn't offer one, you can probably sign up through a broker like HealthEquity. All that's required is that you have a high-deductible health insurance plan, which many people do.
And if your company doesn't offer this type of account yet, it soon might. "HSA plans are the fastest-growing types of plans employers offer and one of the most popular plans on exchanges. We're even seeing some employers who allow employees to get an HSA plan on an exchange and they agree to contribute to it," says Neeleman.
Lacie Glover writes forNerdWallet Health, a website that helps people reduce their medical bills.
https://www.foxnews.com/health/surprising-ways-you-can-use-your-fsa-or-hsa