Surge in prediabetes underscores importance of diet and healthy weight
By Tanya Zuckerbrot, ,
Published October 24, 2015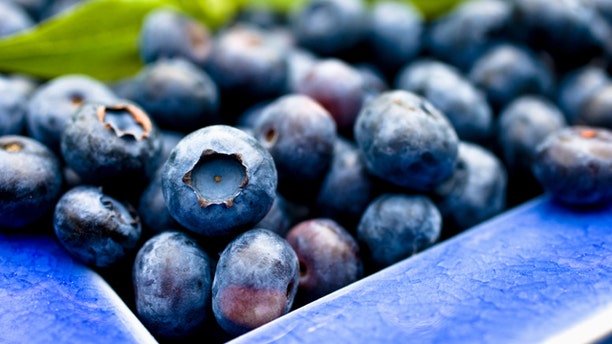 Much is reported about the rise in diabetes, a serious disease afflicting an estimated 26 million Americans.  Even more alarming however is the sharp increase in adults with prediabetes. According to the U.S. Centers for Disease Control and Prevention, the number of U.S. adults and children with prediabetes boomed from 57 million in 2008 to 70 million in 2010. The American Diabetes Association expects the figure to climb to 79 million in 2012.
Driving this trend is an overweight population mired by unhealthy eating habits and lifestyle. People who are overweight, sedentary, and have a family history of diabetes are more prone to get prediabetes.
By definition people with prediabetes have elevated blood sugar levels, but not high enough to qualify as diabetes. Left untreated prediabetics are at higher risk of developing type 2 diabetes and the serious consequences that can accompany it, including blindness, kidney disease, amputation, heart disease and death. People don't die of diabetes, but rather from the complications associated with unmanaged diabetes.
Better diabetes screening is one reason for the sudden jump in prediabetes, and from a public health standpoint this is a good thing.  Often there are no symptoms to signal the onset of prediabetes, which if left untreated can develop into type 2 diabetes within 7-10 years. Type 2 diabetes is dangerous, irreversible and challenging to manage. Prediabetes is serious as well; however it can be controlled much more easily and even reversed through basic diet and lifestyle changes. According to the U.S. Department of Health and Human Services (HHS), for someone who is overweight (BMI of 25 or higher), a consistent exercise routine paired with healthy food choices can dramatically decrease their risk for developing type 2 diabetes by 60 percent.  Even simple improvements can make a big difference:
Maintain a healthy body weight
According to the American Diabetes Association, studies have shown that losing 7percent of body weight can drastically reduce a person's chance of developing prediabetes and type 2 diabetes.
Eat more fiber
Fiber slows the absorption of sugar, so for people with diabetes it can help improve blood sugar levels. A diet that includes insoluble and soluble fiber has been correlated with a reduced risk of developing type 2 diabetes.
Eat blueberries and apples
A recent study published by the American Journal of Clinical Nutrition, funded by the National Institutes of Health, found that people who ate the most blueberries and/or ate apples five times a week decreased their risk of developing diabetes by 23 percent.
March 27, is American Diabetes Association Alert Day®, when the public is invited to take the Diabetes Risk Test and find out if they are at risk for developing type 2 diabetes. For four weeks, from March 27 through April 27, 2012, campaign sponsor Boar's Head will donate $5 for every completed test (up to $50,000) to the American Diabetes Association. The Diabetes Risk Test asks simple questions about weight, age, family history and other potential risk factors for prediabetes or type 2 diabetes.
Tanya Zuckerbrot MS, RD, is a nationally known registered dietitian based in New York and the creator of a proprietary high-fiber nutrition program for weight loss, wellness and for treating various medical conditions. Tanya authored the bestselling weight loss book The F-Factor Diet, and she is the first dietitian with a national line of high-fiber foods, which are sold under the F-Factor name. Become a fan of Tanya on Facebook, follow her on Twitter and LinkedIn, and visit her website Ffactor.com.
https://www.foxnews.com/health/surge-in-prediabetes-underscores-importance-of-diet-and-healthy-weight