Penis transplant patient has major news for skeptics
By ,
Published October 26, 2015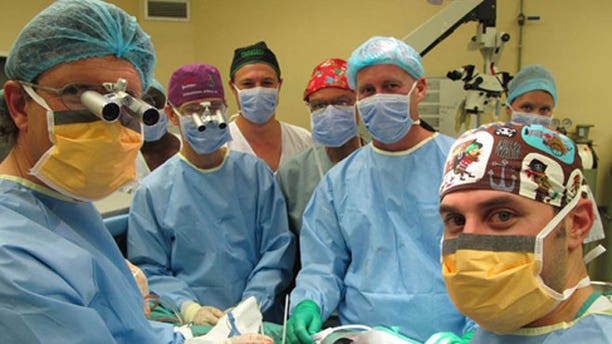 The world saw its first successful penis transplant last year, and the patient has some news for anyone skeptical about the end result: His girlfriend is pregnant.
Lead surgeon Andre van der Merwe confirmed the news about the unidentified 21-year-old to South Africa's News24. Even more remarkable: The girlfriend is about four months along, meaning she became pregnant around two months after the December surgery.
"This is what we intended, that he should be able to stand up and be able to urinate, and have intercourse, so it is a milestone for him," the surgeon tells the BBC.
But it's way ahead of schedule: Van der Merwe originally cautioned that it could take about two years for the man's penis to be fully functional; that's the amount of time it takes a man who has had his penis severed and then reattached to regain all function.
He adds that a paternity test wasn't requested by his team because there's no reason to doubt the couple. Van der Merwe also points out that the issue was with his penis, not testicles, so his "sperm wasn't affected." The patient lost his penis in circumcision-gone-wrong when he was 18; the BBC notes less than half-an-inch of his original penis was left after that procedure.
Van der Merwe tells the AFP that there are "about nine people" waiting to undergo the operation, but they need to first secure a donor penis.
(The patient's life "was hell" before the surgery.)
This article originally appeared on Newser: Penis Transplant Patient Has Big News for Skeptics
More From Newser
https://www.foxnews.com/health/penis-transplant-patient-has-major-news-for-skeptics