'Occupy Atlanta' Shelter Tests Positive for Tuberculosis
By ,
Published October 24, 2015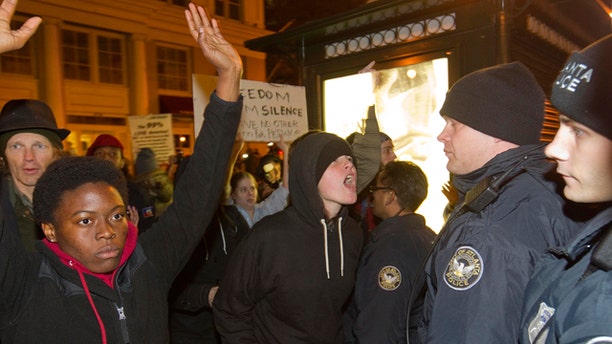 A homeless shelter that has been housing more than 100 "Occupy Atlanta" protesters has tested positive for tuberculosis (TB), WGCL-TV reported Thursday.
At least two people at the Atlanta shelter have contracted the air-borne disease, a highly contagious bacterial infection that affects the lungs and other organs.
"One of these persons was confirmed to have a strain of TB that is resistant to a single, standard medication,"
Fulton County Services Director Matthew McKenna said in a written statement to WGCL-TV.
He said both infected people have begun treatment and are being monitored. It is unclear if the two cases were among the homeless population or the anti-Wall Street protesters.
The shelter has become one of the city's largest bases for "Occupy" protesters since police shut down an encampment at a municipal park last month.
The Atlanta Task Force for the Homeless indicated that two cases have been made public knowledge to the protesters.
Click here to read more.
https://www.foxnews.com/health/occupy-atlanta-shelter-tests-positive-for-tuberculosis