Mom seen breastfeeding 4-year-old child called 'gross,' 'disturbing'
By Michelle Gant, ,
Published August 09, 2018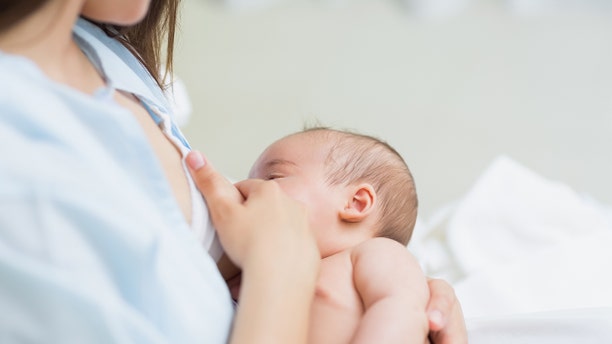 A mother of two is being shamed on social media for nursing her kids beyond the "normal" age.
The unnamed woman, who has a three-year-old and a four-year-old, shared her story on the website, Love What Matters, explaining how she wants to normalize breastfeeding.
She said she's nursed both of her daughters longer than what society considers appropriate. "My plan was to nurse my children full term until they chose to wean on their own. I ended up tandem nursing for two-and-a-half years until my oldest was 4-and-a-half and she weaned. My youngest is 3-and-a-half and is still happily nursing a couple of times a day. She will wean when she is good and ready," the mom told Love What Matters.
WOMAN WITH 'BLOATED' STOMACH DISCOVERS SHE HAD 14 POUNDS OF OVARIAN TUMORS
She often gets shamed for breastfeeding her kids at their age, but she believes "no woman should ever feel ashamed or judged for choosing to feed her child from her breast."
The mom's photo was shared on the Love What Matters Instagram account, where many people commented their disapproval, with some calling her "disgusting."
"I do think it's kind of gross, but that's my opinion," one person wrote.
"I am all for nursing but this is disturbing," another person added.
But based on the mom's story, it sounds like she's used to the criticism, which has only fueled her mission. "Sometimes when people hear that my children nurse for much longer than what is seen as normal, they get weird and disgusted. This is exactly why we are so passionate about these photos and normalizing breastfeeding," she said.
EATING CRICKETS HELPS WITH GUT HEALTH, STUDY FINDS
The American Academy of Pediatrics recommends "breastfeeding for about the first six months of a baby's life, followed by breastfeeding in combination with the introduction of complementary foods until at least 12 months of age, and continuation of breastfeeding for as long as mutually desired by mother and baby."
https://www.foxnews.com/health/mom-seen-breastfeeding-4-year-old-child-called-gross-disturbing