Medical Marijuana May be Reclassified as Dangerous Drug by Court
By ,
Published December 16, 2016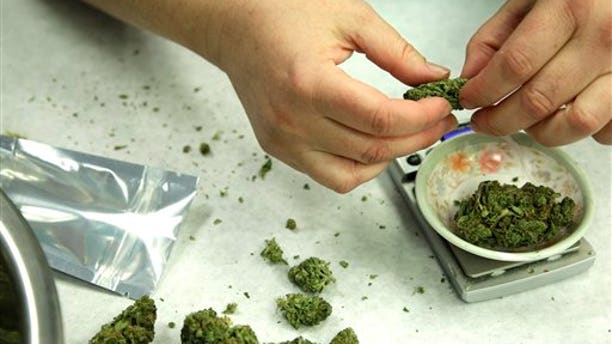 Is marijuana still a dangerous drug with no medical use? That's exactly what a federal appeals court in Washington D.C. is considering.
Last year, the Drug Enforcement Administration (DEA) rejected a petition by medical marijuana advocates to change its classification, which keeps marijuana in the same category as drugs, like heroin. According to the DEA, there was not a consensus opinion among experts on using marijuana for medical purposes.
The petition was filed in 2010.
The group's lawyer, Joe Elford, is stating that the DEA misapplied the law, explaining there are numerous studies displaying marijuana being effective as a medical treatment. The group's legal brief announced marijuana could be used to alleviate people with chronic pain and negative side effects from harsh treatments, like chemotherapy.
Currently, marijuana is classified under "Schedule I," meaning it's a controlled substance with a high potential for abuse. Marijuana falls under the same category as heroin, LSD, and ecstasy. While Americans for Safe Access want to see marijuana reclassified to a less restrictive schedule, Justice Department lawyer Lena Watkins stated that the drug is properly classified.
"It's the most widely abused drug in the United States," explained Watkins.
A study published in August suggested teenagers who frequently smoke marijuana risk a long-term drop in their IQ. The United Nations reported that pot is the most popular illegal drug in the world, with an estimate 119 to 224 million users between the ages of 15 and 64 in 2010 alone.
Recently, The Los Angeles City Council voted 11-2 to repeal a recent ban on medical marijuana dispensaries.
The judges who will decide on the marijuana classification case include Karen LeCraft Henderson (Republican), Harry T. Edwards (Democrat) and Merrick B. Garland (Democrat).
Based on reporting by the Associated Press.
Follow us on twitter.com/foxnewslatino
Like us at facebook.com/foxnewslatino
https://www.foxnews.com/health/medical-marijuana-may-be-reclassified-as-dangerous-drug-by-court