Health care in Syria is 'hell on earth,' doctors say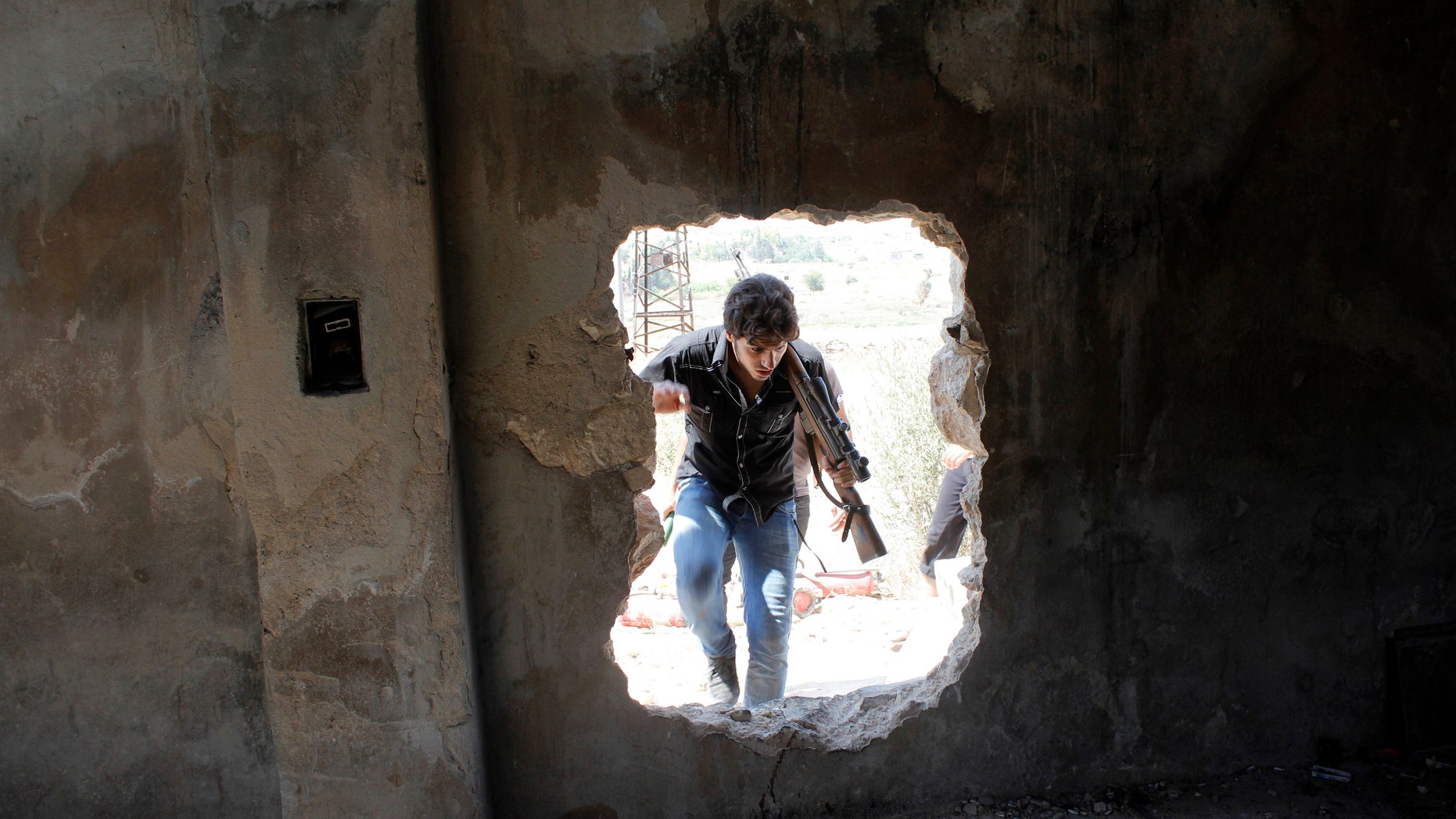 Syria's once sophisticated health system is "at breaking point" and parts of the country are completely cut off from any kind of medical service because of "deliberate and systematic attacks" on medical facilities and staff, senior doctors said on Monday.
Horrific injuries go untended, women are giving birth with no medical care and patients battling cancer, diabetes and heart disease, as well as victims of sexual violence, have nowhere to turn, 55 medical professionals from across the world said in a joint letter in The Lancet medical journal.
More than half of Syria's hospitals have been destroyed or badly damaged in attacks, nearly 470 health professionals are imprisoned, and about 15,000 doctors have been forced to flee abroad, said the letter's signatories.
"Such attacks are an unconscionable betrayal of the principle of medical neutrality," wrote the doctors, who include Gro Harlem Brundtland, former director-general of the World Health Organization and Hany El Banna, founder of the Humanitarian Forum and Islamic Relief.
Of the 5,000 physicians in the city of Aleppo before the conflict started, only 36 remain, the letter said.
Syrians are providing the bulk of medical care, but they are struggling in the face of massive need and dangerous conditions.
"Over half a million people have been injured and Syrians are undergoing (caesarian) sections and amputations without anaesthetic. It's hell on earth," said El Banna said in a separate statement.
"I am very concerned by the deliberate and systematic attacks on medical facilities and personnel in Syria," Brundtland, who is also deputy chair of the group of global leaders The Elders, added in the statement.
The government is refusing visas for aid personnel entering the country, and rebel groups are blocking medical supply convoys, Brundtland said.
These restrictions, coupled with inflexibility and bureaucracy in the international aid system, are making things worse, the letter said.
"Syria is almost certainly the most dangerous place in the world to be a doctor," Fatima Hamroush, another signatory and former minister of health in the Libyan transitional government and consultant ophthalmologist, added in the statement.
"There is no acceptable reason why full unimpeded access for all doctors needed into Syria should not be granted immediately to prevent further medical catastrophe," she said.
The signatories are urging the Syrian government and rebel groups to lift restrictions on humanitarian access. They also say governments backing either the Syrian government or the rebels should demand an end to attacks on medical personnel and facilities and demand that armed parties allow medical supplies and care to reach Syrians.
"As doctors and health professionals we urgently demand that medical colleagues in Syria be allowed and supported to treat patients, save lives, and alleviate suffering without the fear of attacks or reprisals," the letter said.
"We call on the United Nations and international donors to increase support to Syrian medical networks, in both government and opposition areas, where, since the beginning of the conflict, health professionals have been risking their lives to provide essential services."