Half of psychiatrists don't accept health insurance, study finds
By ,
Published October 28, 2015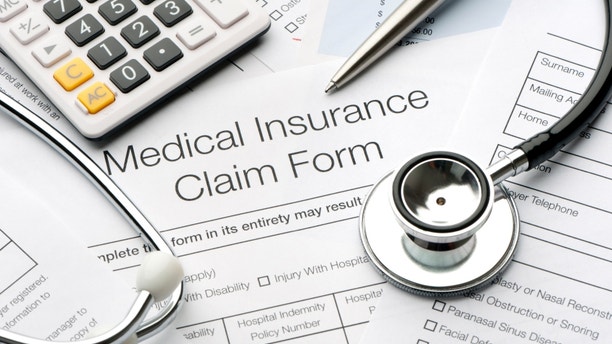 Just over half of psychiatrists accept private insurance, while nearly 90 percent of other physicians do, according to a new study published Dec. 11 in JAMA Psychiatry.
The study illustrates the difficulty patients face in finding treatment for mental illnesses compared to physical ones. It also sheds light on some of the obstacles that stand in the way of comprehensive mental healthcare in the U.S.
From 2005 to 2010, the percentage of private-sector psychiatrists who accepted private health insurance declined by 17 percent to 55.3 percent, and the proportion who accepted Medicare dropped by nearly 20 percent to 54.8 percent, the study showed. However, the study only included psychiatrists with office-space practices, not those practicing in other settings.
In contrast, 89 percent of all private and public medical specialists accepted private insurance in 2010.
"These low rates of [insurance] acceptance may affect recent calls for increased access to mental health services, and if the trend of declining acceptance rates continues then the impact may be even more significant," the study authors wrote.
Why some psychiatrists don't accept insurance is a complicated matter. With new parity laws in place and public calls for greater access to mental healthcare, those numbers are expected to rise, but not without some hurdles and inter-disciplinary finger-pointing along the way.
Learn About the Different Types of Mental Health Professionals
American Psychiatric Association Seeks Insurance Equity
Jeffrey Lieberman, president of the American Psychiatric Association (APA), told Healthline that one of the major factors contributing to this disparity is the way that mental illness is viewed in the U.S., which prevents some people from getting necessary care.
"Historically, health insurance didn't include mental health coverage," he said. "Psychiatrists will take insurance, but the problem is that reimbursement isn't equitable."
Many major health insurance carriers offer "vastly inferior" reimbursements for psychiatrists versus physicians, Lieberman said.
In January, the Mental Health Parity and Addiction Equity Act (MHPAEA) took effect, prohibiting group health plans and insurers from providing mental health services that are not on par with medical or surgical benefits.
"However the country wants to fund healthcare, psychiatrists are saying mental illnesses should be covered [in a way] comparable to physical illness," Lieberman said. "If you shortchange it, you'll get lower quality care and people will suffer unnecessarily because of it."
Find Out What You Need to Know About Insurance Changes Under Obamacare
Psychiatrists at Odds With Major Insurance Carriers
In April, the APA and other organizations filed a lawsuit against Anthem Health Plans, Inc. and their parent company, Wellpoint, Inc., alleging that they discriminated against mental health patients in violation of the MHPAEA.
The lawsuit, filed in the U.S. District Court in Connecticut, alleges that Anthem used the wrong billing codes to reduce fees paid to psychiatrists and impose a higher burden on patients. This spurred an investigation by the state's insurance department, forcing Anthem to re-evaluate 28,000 claims because they had been filed with the wrong billing code.
In March, the New York State Psychiatric Association filed a similar lawsuit against UnitedHealth Group Inc. in federal court.
Lieberman says that the APA is currently in dialogue with UnitedHealth over their auditing practices, which he says involve "intimidating" and "harassing" psychiatrists to discourage them from using psychotherapy.
Representatives of UnitedHealth Group did not respond to requests for comment.
Unlike primary care, in which physicians meet with patients for as little as 10 minutes at a time, psychotherapy—a mainstay in the mental health field—involves hour-long sessions over months and sometimes years. This makes the therapy more expensive than mental healthcare delivered by primary care doctors, the JAMA researchers noted.
"Nonetheless, our findings suggest that policies to improve access to timely psychiatric care may be limited because many psychiatrists do not accept insurance," the authors conclude. "If, in fact, future work shows that psychiatrists do not take insurance because of low reimbursement, unbalanced supply and demand, and/or administrative hurdles, policy makers, payers and the medical community should explore ways to overcome these obstacles."
Read More: Why Do We Get So Little Value from Our Healthcare System?
https://www.foxnews.com/health/half-of-psychiatrists-dont-accept-health-insurance-study-finds