Girl, 6, in critical condition after suffering electrical shock near MGM hotel water fountain
By Alexandria Hein, ,
Published June 28, 2018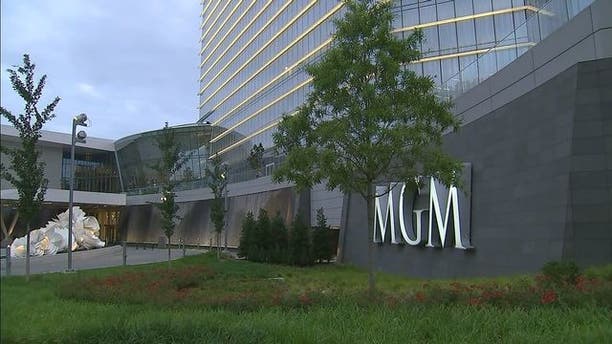 A 6-year-old girl is in critical condition after she suffered a severe electric shock late Tuesday night that left her in cardiac arrest at the MGM National Harbor Hotel and Casino in Oxon Hill, Md.
The girl, who is not identified by authorities, was injured after she touched a metal railing near an outdoor water fountain, Fox 5 DC reported.
A security guard who rushed to help the girl also suffered a shock.
Responding officers performed CPR on the girl, who was taken to a nearby hospital. Authorities said that two children were touching a rail that was outfitted with lights near a fountain at an outdoor part of the resort.
A statement from an MGM spokesman said it occurred in an outdoor patio area.
TEEN WHO DIED ON OVERNIGHT SCHOOL TRIP SUFFERED FROM TOXIC SHOCK SYNDROME
"This is a horrible accident and we are heartbroken," a statement released to Fox 5 DC said. "We offer our support and prayers for the family. We are fully cooperating with the Prince George's County Fire/EMS Department to investigate the incident that occurred at an outdoor area of our resort last night."
The statement said the area has been closed off for investigators.
https://www.foxnews.com/health/girl-6-in-critical-condition-after-suffering-electrical-shock-near-mgm-hotel-water-fountain