FDA Warns Against Use of Food Thickening Gel After 2 Reported Infant Deaths
By ,
Published October 27, 2015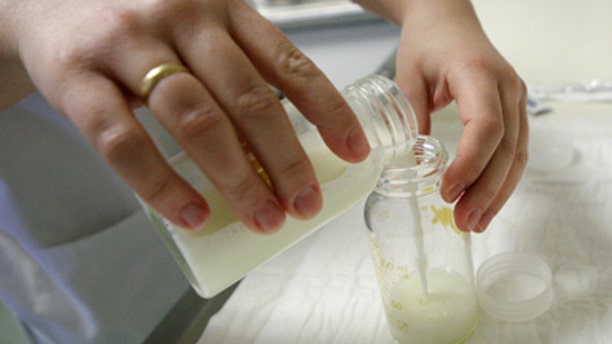 The Food and Drug Administration issued a warning to stop the use of the thickening gel SimplyThick after the death of two infants was reported.
The FDA said Friday the thickening agent is used in breast milk to help premature babies with swallowing, but can cause a potentially life-threatening intestinal disorder.
The agency said it is investigating 15 cases of necrotizing enterocolitis from at least four medical centers around the country. SimplyThick is most commonly given to premature babies who still are in the hospital.
But the FDA said some of the ill babies already had been sent home on a feeding plan that included SimplyThick.
Symptoms may include a bloated abdominal area, feeding intolerance, greenish-tinged vomiting and bloody stools.
The Associated Press contributed to this report.
https://www.foxnews.com/health/fda-warns-against-use-of-food-thickening-gel-after-2-reported-infant-deaths