Athletic tape may have limited benefit for pain
By ,
Published October 27, 2015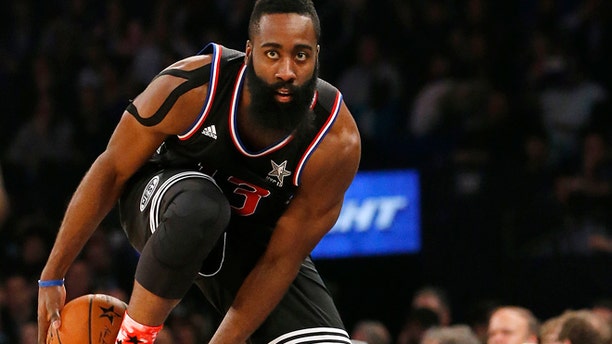 Therapeutic tape reduces chronic muscle pain better than no treatment at all but isn't better than other methods, according to a new analysis.
The tape, which often goes by the name Kinesio, can sometimes be seen on the skin of high-profile athletes, and is purported to reduce pain and promote healing by improving circulation to the tissues underneath, write the researchers in the British Journal of Sports Medicine.
After reviewing published studies, the researchers found the tape may help in the reduction of pain, at least in the short term, compared to sham therapy or when it's used in addition to standard treatment, wrote Edwin Choon Wyn Lim, the study's co-author, in an email to Reuters Health.
"But there is insufficient evidence to suggest that Kinesio taping is better at reducing pain when compared to other treatment approaches," said Lim, a physiotherapist at Singapore General Hospital.
The authors combined the data from 17 previous clinical trials that examined the use of Kinesio tape for chronic pain lasting more than four weeks. The analysis included 416 patients who received the tape treatments and 406 patients who did not.
The study team found that using the tape improved pain relief, compared to no taping, sham taping and other minimal care techniques. There was no improvement in disability, however.
Additionally, the researchers found that taping did not reduce pain or disability, compared to any standard treatments, such as physical therapy and exercise.
The researchers caution that there are limitations to their study, such as the use of different taping techniques and the number of treatments.
The review also couldn't determine whether certain conditions respond better to the tape than others. For example, Lim said it could be that taping may work better for pain conditions with swelling.
Lim added that anyone with musculoskeletal injuries should seek medical attention first, "then, if taping is indicated, always insist on a certified taping practitioner to do the job."
More research is needed to clarify the mechanism behind any possible effect, he said.
"The authors had the intention to show the real results and conclusions discussing it, and show that there are some effects in some trials in pain, small but they are there," said Thiago Vilela Lemos, a physical therapist at the State University of Goias in Brazil.
Future researchers should consider that the tape is usually used with another therapy, Lemos wrote in an email to Reuters Health. He was not involved with the new study.
Kenzo Kase, who developed the Kinesio Taping Method in the 1970s, told Reuters Health in an email that the tape works by producing a negative pressure on the skin's surface, creating space for blood and lymphatic flow.
"It is useful for addressing swelling and bruising in the early stages of recovery from injury or surgery, and for stability and muscle support during rehabilitation and to increase the speed of recovery," said Kase, who is a chiropractor from Japan. He was not involved in the study.
Kase said the tape can be used alone but sometimes it is appropriate to use it with other therapies.
https://www.foxnews.com/health/athletic-tape-may-have-limited-benefit-for-pain