24-hour breast implants: Quick-fix gimmick in the age of the selfie?
By Alexandria Hein, ,
Published October 28, 2015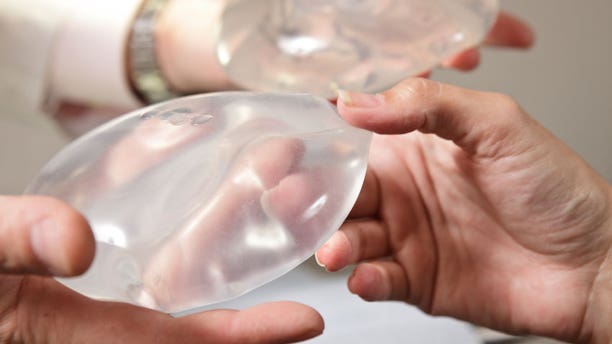 A recent poll of plastic surgeons in the United States found a surge in demand for procedures from patients seeking to improve their image in the age of social media. Enter: the 24-hour InstaBreast.
Originally devised as a way for a woman to test out the size and weight of a breast augmentation before making the commitment, some patients are choosing to opt for the quick-fix saline injection to enhance their cleavage or cup size for 24 hours.
Dr. Norman Rowe, a certified plastic surgeon in New York City, has been performing the pre-operative procedure on patients in his office for years and believes it's a better way for women to test out their potential new look than current methods. Typically, a pre-operative preview of a breast implant can be done by way of 3-D imaging, like one offered by VECTRA. Some patients are also advised to stuff their bra or place the implants in the bra and take photos in order to see the size on their bodies.
"One of the more common things we hear as plastic surgeons from patients after surgery is, 'I should have gone bigger,' and one thing that this procedure does is get rid of that buyer's remorse," Rowe told FoxNews.com.
"It helps the surgeon determine preoperatively what the patient wants," he said.
During the procedure, saline is injected by needle into the part of the body that the patient wants to improve, such as the cleavage or sides of the breasts.  Rowe said the procedure takes around 15 to 20 minutes, and after 24 hours the saline is absorbed by the body, and then is disposed through urine.
Not all surgeons are sold on the InstaBreast— which can also be seen as a gimmick for women looking to temporarily enhance their look for a night out— as a trial for enhancement surgery.
"Injecting saline into the breast tissue is not going to mimic what it's going to look like when you put an implant into the tissue," Dr. Tracy Pfeifer, a certified plastic surgeon in New York City, told FoxNews.com. "An implant has a shape. When you put it under the tissue, you can really shape the breast and see the change."
Pfeifer also pointed to a study published in The Aesthetic Surgery Journal that found 3-D imaging offers a 98.5 percent accuracy rating for patients seeking breast augmentation.
Referring to the InstaBreast, Pfeifer said that, though it is not surgery like an augmentation is, it is still an invasive procedure with no known accuracy, and cautioned that while the possibility of hematoma or infection remains low, it's still a risk that doesn't have to be taken.
Rowe agrees the procedure is not for all patients, like someone who needed a breast lift in addition to augmentation. He also said he shies away from patients looking for injections ahead of an event, adding it's "not what I designed it for."
"About 75 percent of patients who come in for breast augmentation know what they want. Not every patient who comes in has this procedure; probably about 30 percent have this procedure to try it out. Out of those, 75 have the procedure, about 25 don't and I think that number 25 is more important than the 75 who do," Rowe said.
"Those are patients who otherwise might have gone ahead with breast augmentation surgery," he said.
Rowe is also in the proprietary stages of developing the "vacation breast," which would offer a more permanent, but still temporary, option for patients looking to get breast implants that would allow for a longer "trial" period. He declined to specify what substance would be injected into the breast.
Pfeifer called the vacation breast simply "hype," and cautioned that whatever substance is potentially used for this procedure must not interfere with the reading of mammograms.
"Even people that inject fat into the breast, they don't really have great studies showing that there's no effect on breast cancer," she said.
"Implants have been studied for fourteen years – silicone implants – before they were approved, and there are studies ongoing since the approval. There's no material that has extensive studies as the breast implants that are available," Pfeifer said.
Breast augmentation was the top cosmetic plastic surgery procedure performed in 2013, according to the American Society of Plastic Surgeons. There were 290,224 breast augmentations performed, compared to 23,770 breast implant removal procedures.
https://www.foxnews.com/health/24-hour-breast-implants-quick-fix-gimmick-in-the-age-of-the-selfie