Tourist calls 911 after spotting whales while boating in Washington: report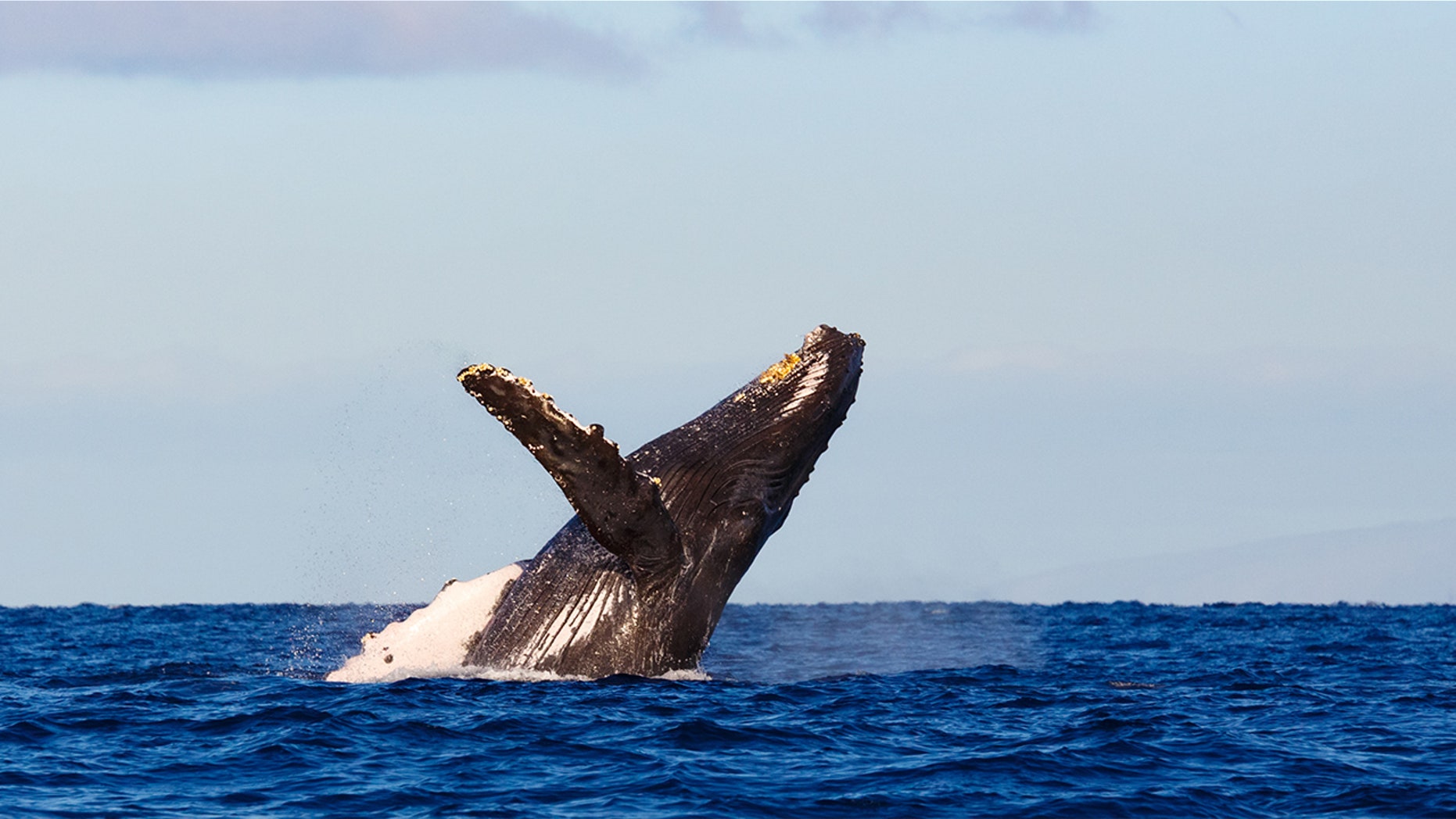 Video footage of one family's boating trip in Washington state has gone viral on social media, as it shows three humpback whales nearing their vessel and eventually prompting one scared family member to hysterically phone police.
On Sept. 29, the Lucianna family was cruising on Puget Sound when Darren began filming as the massive sea creatures approached their boat, Insider reports.
Though Darren welcomes the whales and voices awe for seeing the incredible creatures up close, tensions soon rise among the crew as the whales begin swimming closer toward and even beneath the boat.
WARNING: Video contains explicit language. 
THAI BEACH MADE FAMOUS BY LEONARDO DICAPRIO FILM CLOSES TO TOURISTS INDEFINITELY OVER ENVIRONMENTAL CONCERNS
"Oh my god, it's going right underneath us you guys," an anxious woman worries.
"We're going to die," another person agrees.
"Look at this guys, you'll never see this again," Darren calmly counters as he encourages the group to "relax." "Oh my gosh, this is amazing," he continues, in awe of the whales.
One of the women on board was not so easily convinced, and proceeded to place a call to 911, Time reports.
FOLLOW US ON FACEBOOK FOR MORE FOX LIFESTYLE NEWS
"I'm on Puget Sound and there are three gray whales right underneath our boat and I'm afraid that we might get flipped over. I'm really scared," she says in the clip, which has reportedly since been deleted from Facebook.
Turning on the motor, the Lucianna family proceeded to jet away, totally amazed at what they just witnessed.
In the days since, the video has gone seriously viral on social media, racking up millions of combined views between Twitter and Facebook.
Some users mocked the hysterics, while others voiced frustration with the family's move of turning on the boat's motor so close to the whales. Other cheeky commenters, meanwhile, voiced support for Darren's fascination of the whales, and lamented his family's general dismissal of the special moment.
"My man needs a new family," one said.