Wendy's roasts McDonald's over Black Friday Twitter mishap
By Michael Bartiromo, ,
Published November 27, 2017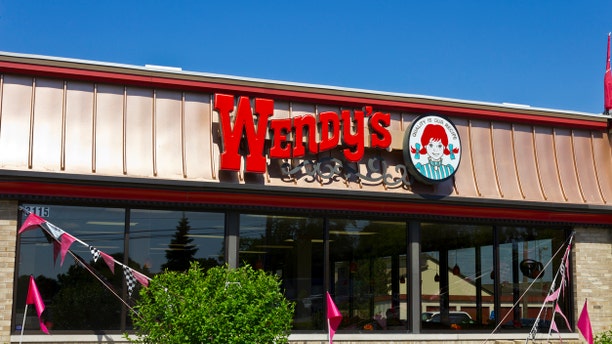 As they've demonstrated several times in the past, the people behind the Wendy's Twitter account aren't afraid to mix it up with their competitors in the fast-food industry. And on Black Friday, the chain hit McDonald's right where it hurts: in their ice cream machine.
It all began early on the morning of Nov. 24, after McDonald's posted what appeared to be an incomplete Black Friday-themed tweet which read, "Black Friday **** Need copy and link*****."
WENDY'S SHUTS DOWN CARLS. JR WITH SINGLE TWEET
Realizing its own mistake, the chain decided not to delete the tweet, but rather to make light of the gaffe, blaming the blunder on severe grogginess caused by a lack of McCafé coffee.
"When you tweet before your first cup of McCafé … Nothing comes before coffee," joked McDonald's.
Several commenters praised McDonald's for its good "save," but the people at Wendy's weren't about to let McDonald's off the hook. Just a few hours after Mickey D's responded with its McCafé tweet, Wendy's retweeted the restaurant's remarks and added, "When the tweets are as broken as the ice cream machine."
With its tweet, Wendy's was presumably referring to the ice cream machines at McDonald's, which are reportedly being replaced after customers complained that they're frequently broken, or otherwise out of service.
NEW APP TELLS YOU WHEN MCDONALD'S ICE CREAM MACHINES ARE DOWN
The post has since been retweeted almost 275,000 times, and earned more than 740,000 likes. Commenters also appeared to appreciate the snarky comment, with one telling Wendy's that they deserved a "Twitter Oscar," and another telling the restaurant that she "one day [hopes] to reach this level of sass."
Wendy's replied to its own tweet as well, writing, "We're gonna end up owing ourselves a year of free chicken nuggets at this rate" — which is a reference to the time Wendy's told a Nevada teen that if he somehow accumulated 18 million retweets, he could earn free chicken for a year. (He never earned the required retweets, though Wendy's ended up awarding him with a year of free nuggets regardless.)
FOLLOW US ON FACEBOOK FOR MORE FOX LIFESTYLE NEWS
McDonald's, meanwhile, has yet to respond to Wendy's or their Twitter posts, but Wendy's would likely be ready if they do. In the past, the Ohio-based chain has poked fun at: Hardee's, for offering a similar $4 deal; Carl's Jr., for its meager Twitter following; Wing Stop, for its rapping skills; and even a single Twitter user who couldn't fathom that Wendy's doesn't freeze its beef prior to cooking.
https://www.foxnews.com/food-drink/wendys-roasts-mcdonalds-over-black-friday-twitter-mishap