Washington liquor store has private gun club in back: 'Don't think there's anything like this in the country'
By Alexandra Deabler, ,
Published August 22, 2018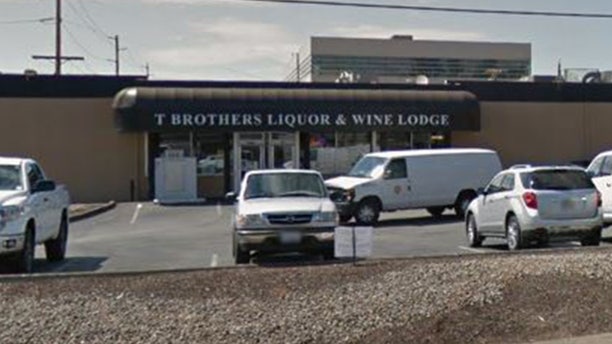 Two brothers in Washington state claim their liquor store has the largest selection of mini liquor bottles — but that's not what sets  this store apart from others around the country.
T Brothers Liquor and Wine Lodge in Olympia is the only liquor store in the country that also has a private gun club in the back, the owners Andy and Mike Thielen claim.
"We don't think there's anything like this in the country," said Andy Thielen, co-owner of both the liquor store and the Glacier Gun Club, said to K5 News.
BEAR CAUGHT ON CAMERA WANDERING INTO CONNECTICUT LIQUOR STORE
The Glacier Gun Club is behind an unmarked locked door in the liquor store that members must be swiped into.
The Thielens opened the liquor store in 2012 and wanted to use the space in the back that was meant for storage.
"We believe every square foot is a dollar missing if you're not utilizing it properly," said Mike to K5. In 2015, the brothers opened up the members-only gun club.
Mike said the NRA warned the brothers that a membership-only club wouldn't work.
"They said a membership program-only will not work without selling ammo and holsters and big gun retail," Mike recalled. "But I knew if we built it right, they will come."
NAKED MAN BREAKS INTO LIQUOR STORE, ONLY STEALS ONE CAN OF COKE
The Thielens built a swanky gun lodge with leather couches, a cigar lounge, six shooting range lanes and a training room where Mike says he and his brother are always available to give tips or advice to shooters as part of the membership.
Currently the brothers have more than 1,000 members in the gun club. All new members have to pass a required background check, pay $100 initiation and $30 per month for unlimited use of the range. And, even though the club is behind a liquor store, members are not allowed to bring any alcohol into the venue.
"Everyone's been vetted," said Mike to K5. "You know who's shooting next to you."
Andy told K5 that in the three years since they have opened the gun club, they have never had a problem with alcohol.
"They understand," he said. "They remember signing the rules."
FOLLOW US ON FACEBOOK FOR MORE FOX LIFESTYLE NEWS
However, the brothers don't mind if gun club members buy alcohol on their way out of the range.
"It's like the gift shop coming out of a Disneyland ride," Mike joked to K5.
T Brothers Liquor and Wine Lodge were not immediately available for comment.
https://www.foxnews.com/food-drink/washington-liquor-store-has-private-gun-club-in-back-dont-think-theres-anything-like-this-in-the-country