Vanessa Trump's family earned millions thanks to pasta sauce, report says
By Michael Bartiromo, ,
Published May 03, 2018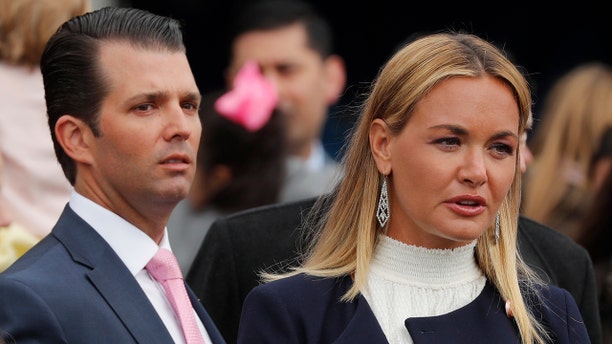 The story of Vanessa Trump and Donald Trump Jr.'s divorce just took a saucy turn.
Following news that Don Jr. filed a "defendant's demand for statement" of Vanessa's net worth last week, Page Six is reporting that Vanessa's family recently came into millions of dollars thanks to her late father's investment in a pasta sauce company.
VIRAL VID OF 'ZOMBIE FISH' APPEARS TO SHOW SEAFOOD JUMPING OFF PLATE
According to sources for Page Six, Vanessa's father, lawyer Charles Haydon, had invested "as much as $1 million" in Rao's Specialty Foods, which was founded in 1992 by restaurateur Frank Pellegrino Sr. — the owner of Rao's restaurant in NYC — and mutual friend Ron Straci.
Haydon's investment reportedly gave him a 30-percent stake in the company, but the venture was sold for $415 million in 2017 and served up a "juicy payout" to Vanessa's family, according to Page Six. A firm called Sovos Brands reported at the time that it had acquired Rao's Specialty Foods, which continued to offer sauces, pastas, olive oils and dressings, among other condiments and prepared foods.
Later in 2017, Vanessa's mother, Bonnie Hayden, reportedly purchased a Fifth Avenue penthouse for $6.4 million after receiving what one Page Six source described as a "life-changing" windfall.
FOLLOW US ON FACEBOOK FOR MORE FOX LIFESTYLE NEWS
A lawyer for Vanessa Trump has not returned requests for comment from Page Six.
Vanessa originally filed for divorce from Donald Trump Jr. in an uncontested proceeding in March of 2018, after 12 years of marriage. They have five children together.
https://www.foxnews.com/food-drink/vanessa-trumps-family-earned-millions-thanks-to-pasta-sauce-report-says