The best sausages you can't pronounce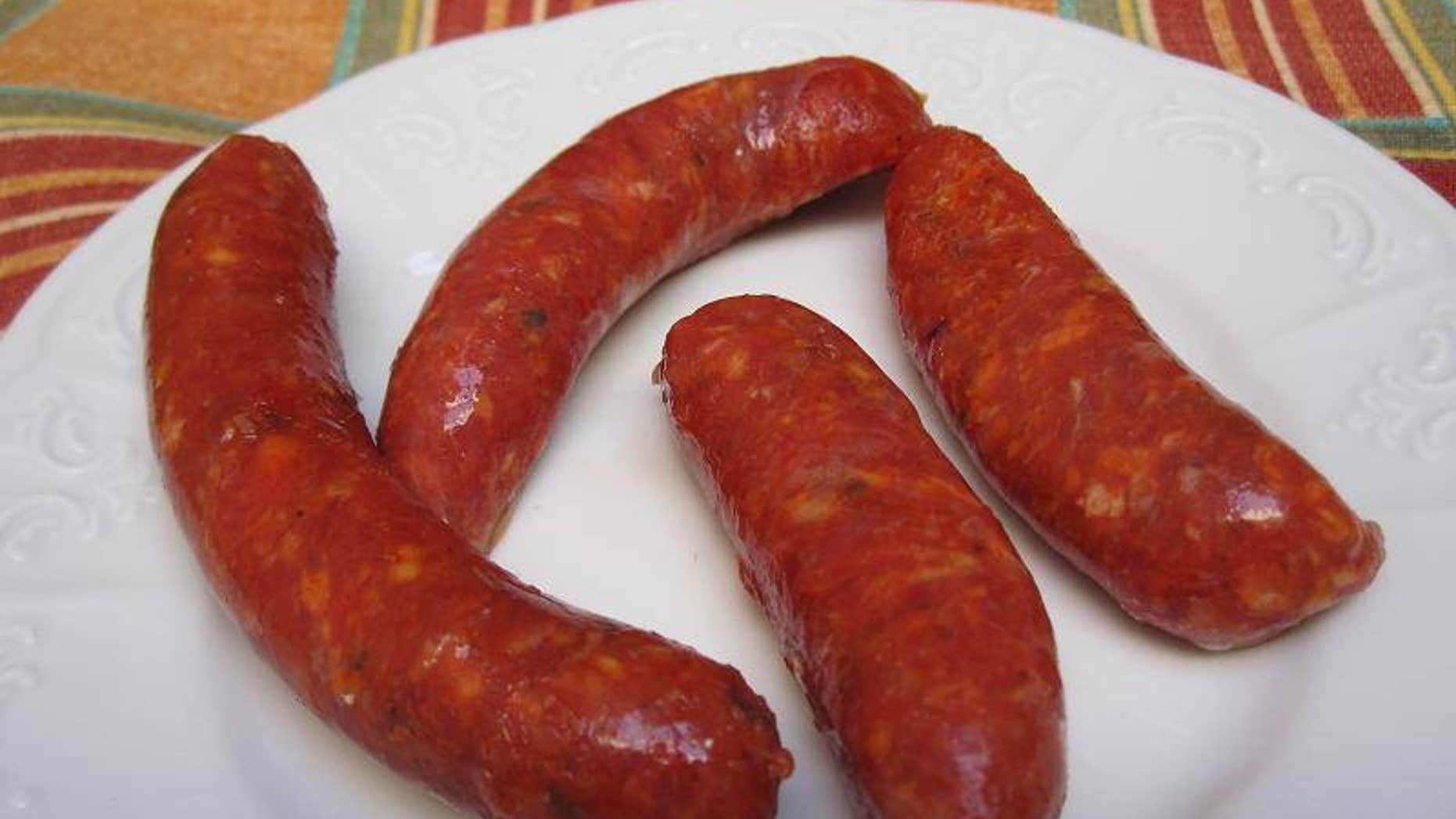 Hotdogs, brats, liverwurst...when it comes to sausages, Americans have their comfort zones. But the delicious charcuterie that exists other places is nearly limitless -- if sometimes not for the faint of heart.
"There's nothing quite as satisfying as encased meats," says Chef Josh Lewis, of the Beacon Hill Hotel & Bistro in Boston. "Tradition runs deep where sausage making is concerned, around the world. And there are so many that are so cool that people don't know about."
So next time you're on your way to a dinner party, picnic or barbecue, you may want to consider being adventurous and trying one of these delicious foreign sausages:
Potatiskorv (Sweden)
This traditional Swedish sausage played an important role in the Christmas Smorgasbord  (a spread of cured meats, fish and cheese in the Swedish tradition), Lewis says. Made from ground lean pork, pork fat, potato flour and lightly spiced, Potatiskorv has been a holiday favorite in Scandinavian countries for centuries. It can be difficult, however, to find in the U.S.
Zungenwurst (Austria and Germany)
This is another one of Lewis' favorites, but unadventurous eaters should proceed with caution. Zungenwurst is a sausage or paté made from the boiled meat of the head of a pig, speckled with tender strips of tongue and filled with blood. This mildly sweet sausage is typically fried in pork fat prior to eating and makes a great breakfast.
Nezhnaya (Russia)
This delicious chicken sausage comes from Russia and features a mildly spicy and savory taste. Nezhnaya is a "gentle chicken meat with pieces of chicken and a delicate taste emphasized by an aroma of spices, " according to Alef Sausage, a gourmet Russian sausage company in Chicago. While similar in many respects to bologna, Nezhnaya is not typically available outside most ethnic Russian delis, but is certainly worth trying.
Merguez (North Africa)
This spicy North African lamb-sausage has crept onto U.S. menus and into delis in recent years, but still remains a mystery to most foodies. While its origins are in Morocco and Tunisia, Merguez grew popular in France over the past century and is finally spilling over into North America. Le Marais, a French restaurant in midtown Manhattan, serves the savory sausage to the delight of its clientele. "The restaurant prides itself in quality cooking using dry aged meat that they prepare on-site, and the cooking is in a French bistro style with Portuguese flair," says Chef Jose DeMereilles. Merguez remains a very popular order there.
Drisheen (Ireland)
This traditional Irish sausage is made from cow or sheep's blood or a combination of the two. This one is particularly hard to find, even in Ireland. "It's another sausage tradition that is in decline with only a few producers left in the country," Beacon Hill's Lewis explains. Commonly flavored with a bitter herb named tansy (also known as mugwort in the U.S.), Drisheen is typically paired with tripe for the dish, "Packet and Tripe," Lewis says.