Sandwich thief shoves foot-long sub down his pants, provides local police with endless jokes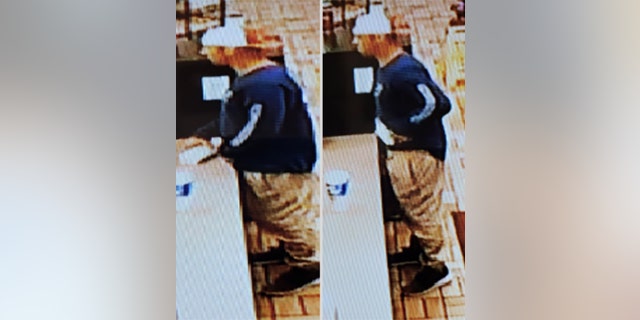 We get the feeling the police had a blast writing up this bulletin.
Law enforcement officers in Polk County, Fla., are currently searching for a suspect accused of grabbing a foot-long sandwich from a gas station convenience store, shoving it down his pants, and then biking away "perhaps in search of chips to steal," the Polk County Sheriff's Office wrote on Facebook Monday.
VEGAN OPTIONS MAY SOON BE REQUIRED BY LAW AT VENUES IN CALIFORNIA
According to police, the suspect concealed the sandwich in his pants before walking to the register and purchasing just a soda. The sheriff's office also made a special point of noting that the thief put the sandwich down the front of his pants, and not the back.
"Now, stop right there. We know what you are thinking. Please resist — this is a respectable Facebook page. We are just reporting the facts," police wrote. "Too bad it wasn't a hot sandwich — that would have provided instant Karma to the pilferer."
In addition, the Polk County Sheriff's Office preemptively answered the question of why they would make such a big deal out of a petty theft incident, to which they issued an appropriately silly response.
"Some of you may think we're overdoing it by trying to identify the suspect of a relatively minor theft… One of you is probably even saying, 'This is small potatoes!' And to that we would reply, 'No… this was a foot long sandwich, not potatoes. Pay attention!'"
VIDEO: HOMELESS WOMAN SCALDS DOUGHNUT SHOP OWNER WITH HOT COFFEE
Police concluded by warning any Facebook users not to take food from strangers because "you don't know where it's been."
Anyone with information into the theft is being encouraged to contact Detective J. Leblanc with the Polk County Sheriff's Department.
FOLLOW US ON FACEBOOK FOR MORE FOX LIFESTYLE NEWS
The Polk County Sheriff's Office confirmed to Fox News that the suspect had not been identified as of Tuesday morning. They also did not mention whether any of the department's deputies will be appearing at open-mic nights around Lakeland in the near future.