Pecorino Pesto
By , Fabio Viviani
Published January 03, 2017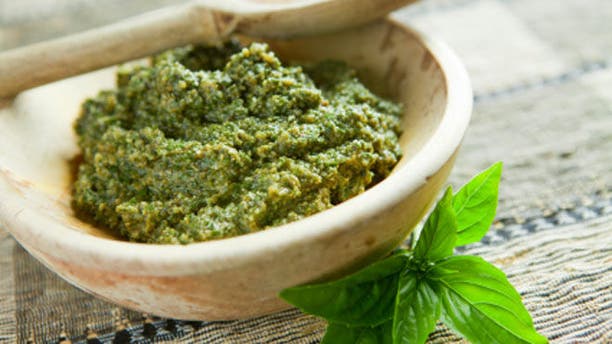 I'd bring handfuls of pine nuts from the tree in our backyard so my mom could make this for me.
Cook Time:
Prep Time:15 min
Total Time:15 min
Servings: 8
Ingredients:
4 Cup basil leaves, packed
1 Cup extra-virgin olive oil
1/2 Cup toasted pine nuts
1 Clove garlic
1 Cup Pecorino grated
Salt & pepper to taste
Preparation:
In food processor combine the garlic and pine nuts and half of the oil, Mix well. Add the basil and drizzle the oil in to help process the basil. Finish with the parmesan cheese and season to taste with salt and pepper.
https://www.foxnews.com/food-drink/pecorino-pesto