Muslim family claims Red Lobster employees discriminated against them over Ramadan requests
By Michelle Gant, ,
Published June 15, 2018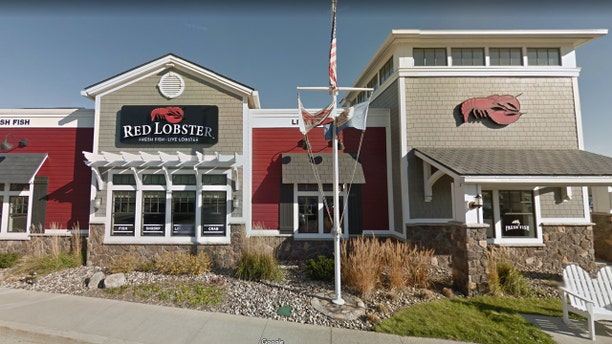 A Red Lobster in Minnesota is being accused of mistreating a Muslim family after reportedly discriminating against them during Ramadan.
The Minnesota Chapter of the Council on American-Islamic Relations (CAIR-MN) filed a complaint against the Rochester restaurant, demanding they take remedial action, including a written apology, for allegedly violating the customers' civil rights.
WAFFLE HOUSE CUSTOMERS HANDCUFFED OVER 50-CENT PRICE DISPUTE
According to the complaint, the family reportedly asked for water multiple times while they were waiting to break their fast, but hadn't received any after 30 minutes.
Ramadan is a Muslim holiday in which fasting is observed from sunrise to sunset.
When they decided to complain to the manager about the way they were being treated, suggesting it was due to bias, the employee reportedly said, "You people love to play the race card whenever you can."
After the family threatened to call the corporate office to complain about their treatment, the manager allegedly told them to "go ahead" and that no one would believe them because it was going to be "your word against mine."
At this time, the complaint states that a server got involved in the conversation, claiming to "know all about Ramadan."
"A Muslim hit my car the other day because she was too hungry to drive in Ramadan. I almost got injured because of Ramadan," the server allegedly said.
MAN ASKED TO LEAVE RESTAURANT OVER 'LARGE' CROSS NECKLACE, HE CLAIMS
CAIR-MN is seeking compensation for the "discriminatory treatment," which would be donated to charity. The organization additionally wants Red Lobster to update its anti-harassment and anti-discrimination policies and have all employees take sensitivity training with an instructor approved by CAIR-MN.
"It is unconscionable that a family seeking to observe their religious principles would be so harshly treated by those paid to serve the public and who are legally bound to offer that service without discrimination," CAIR-MN Civil Rights Attorney Ellen Longfellow said in a press release.
FOLLOW US ON FACEBOOK FOR MORE FOX LIFESTYLE NEWS
A spokesperson for Red Lobster issued the following statement on the matter to KROC: "We welcome everyone in our restaurants for a great seafood dining experience. All our guests should be treated equally and given the respect they deserve. Since this is an open legal matter, I can't share any additional information at this time."
https://www.foxnews.com/food-drink/muslim-family-claims-red-lobster-employees-discriminated-against-them-over-ramadan-requests