'Most Interesting Man' Columbus Day tequila ad sparks outrage, apology
By ,
Published October 10, 2017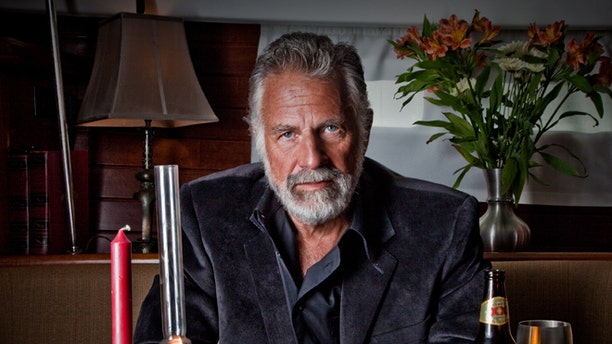 Dos Equis' former "Most Interesting Man in the World" made the switch to pitching booze for Astral Tequila last year, but some consumers aren't laughing at his new Columbus Day ad.
Released on Astral Tequila's Facebook and Instagram pages a few days before the Oct. 9 holiday, Jonathan Goldsmith — formerly known as "The Most Interesting Man in the World" — "reenacts" what went down when the Italian explorer stumbled upon the New World in 1492.
TEXAS MATTRESS STORE CLOSES AFTER 9/11-THEMED COMMERCIAL PROMPTS THREATS
Locking eyes with a gorgeous Indian woman across a dimly lit bar, Goldsmith rises from his stool to move to her side, but he bumps into a Native American beauty en route. Eyeing her up, it's evident that Goldsmith will never make it to his intended destination.
"That is, pretty much, how it happened" Goldsmith says, closing the 46-second ad.
ROWDY SEX PARTIES, POOP ANTICS CAUSE NEW YORK WINERY TO LOSE LIQUOR LICENSE
Slamming the ad as racist, sexist and culturally insensitive, Facebook users were not having it.
"Ahh, nothing like a little revisionist history to sell liquor. It was actually much less friendly and much more violent than this," wrote one user.
"Are you going to show him raping her? Or going to her house to enslave and kill her people? Celebrating genocide... #BoycottAstral" added another.
THIS BAR WAS JUST VOTED THE BEST IN THE WORLD
In response, the ad agency behind the video, Erich & Kallman, said their work with Goldsmith and Astral Tequila was not meant to offend.
"We're simply lampooning Columbus' journey and in no way trying to make light of historical events," co-founder Eric Kallman told Adweek. "Jonathan is a universally beloved guy. Just having him in the video does a lot of the work for you."
FOLLOW US ON FACEBOOK FOR MORE FOX LIFESTYLE NEWS
Goldsmith had previously starred as Dos Equis' "most interesting man" for a decade, and would sport dashing outfits, share tales of his jetsetting adventures, and revel in the company of beautiful women at parties in the beer company's ads. But after his character was retired in 2016, Goldsmith took a gig as the spokesperson for Davos Brands' Astral Tequila in June 2016, and brought pretty much the same persona with him.
Columbus Day has been the target of growing protests and backlash in recent years. A number of Universities have been celebrating "Indigenous People's Day" in its place on on Oct. 9, and the Los Angeles City Council voted to rename the holiday as Indiginous People's Day in August.
https://www.foxnews.com/food-drink/most-interesting-man-columbus-day-tequila-ad-sparks-outrage-apology