McDonald's will offer Cheesy Bacon Fries nationwide next year: report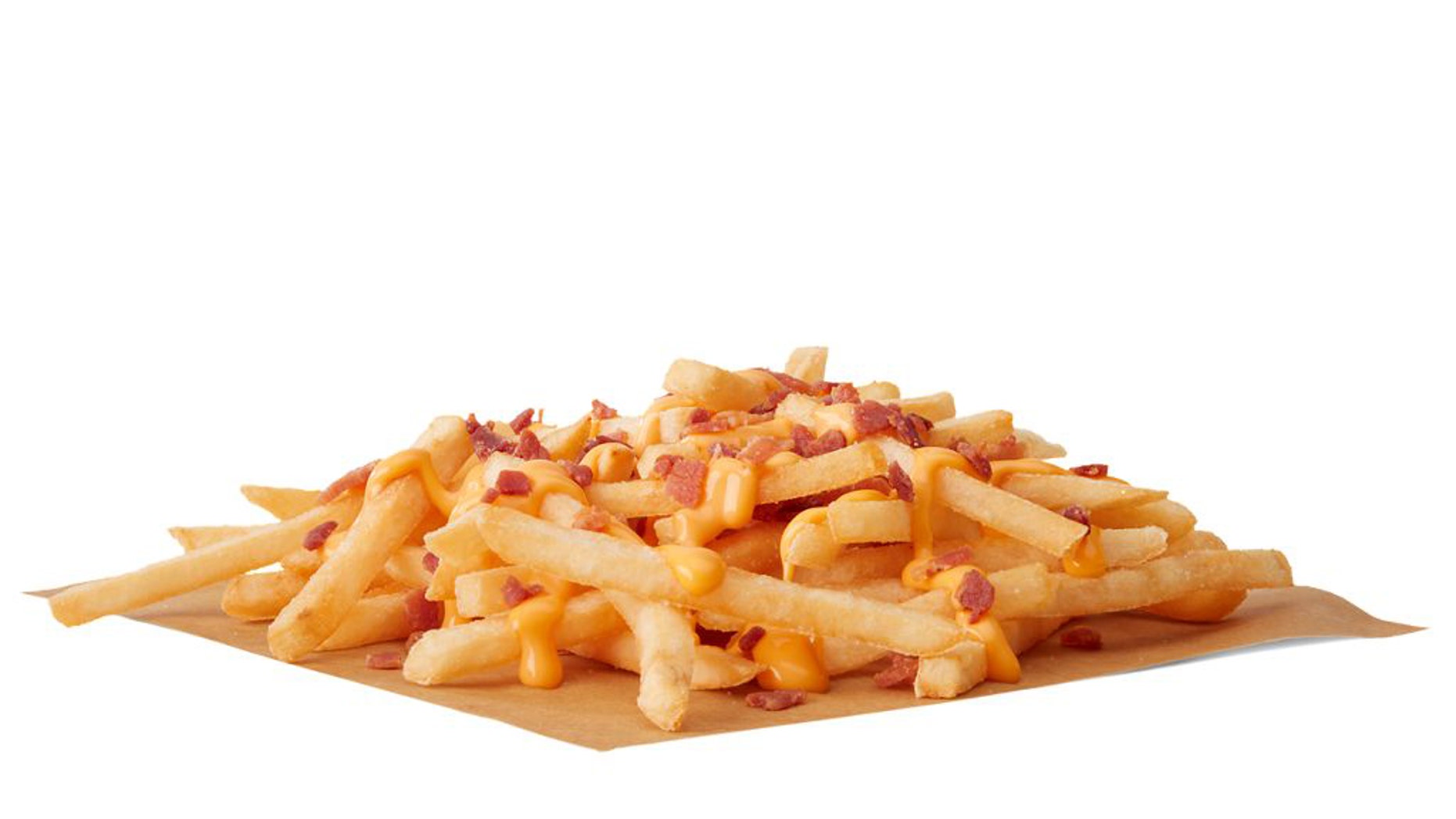 Would you like Cheesy Bacon Fries with that? At McDonald's next year, that may be a possibility.
The fast food chain – known for its crispy, straight-cut fries – began offering its signature side topped with melted cheddar cheese sauce and smoked bacon bits at select locations in California, Hawaii and Nevada earlier this year.
The dish was supposed to available only for a limited time, but the Golden Arches is said to be adding it to its nationwide menu next year, a McDonald's source informed about the decision told Business Insider, which first reported the news.
A McDonald's spokeswoman declined to confirm the rollout of the Cheesy Bacon Fries directly to Fox News Friday afternoon.
"At this moment, our kitchens are bacon-ing something together. But we're not yet ready to share the gouda news," she said.
STRANGERS AT MCDONALD'S SIT DOWN TO SHARE MEAL, UNEXPECTEDLY GO VIRAL: 'WHY CAN'T PEOPLE BE MORE LIKE THESE TWO?'
The fries sold for about $3.50 to $3.75 when they first debuted.
Last year, the Golden Arches offered a Loaded Bacon & Cheese Basket of Fries at its Chicago location, which offers an international menu. The Loaded Bacon & Cheese Basket is a currently a menu item at Australian McDonald's locations.
Alexandra Deabler contributed to this report. 
Fox News' Alexandra Deabler contributed to this report.