McDonald's testing self-serve McCafé coffee kiosk
By , Abigail Abesamis
Published November 27, 2016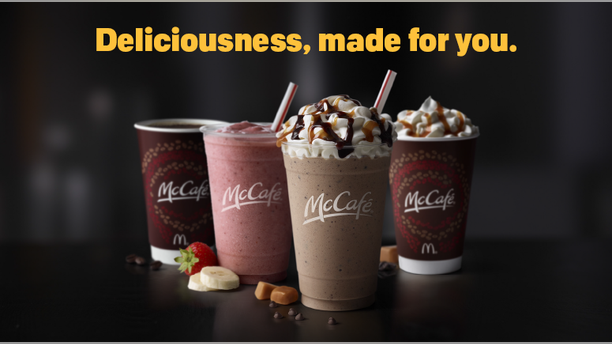 While some McDonald's locations test flavored syrups to allow customers to further customize their coffee drinks, a self-serve McCafé coffee kiosk has been spotted in downtown Chicago.
According to Brand Eating, the station provides an option for java-lovers who just want to order a cup of coffee to skip the regular line entirely-- and frees up employees from having to make drinks in the back of the restaurant.
The kiosk features a touchpad which allows customers to order and pay for their drink, a beverage spout, and a cup dispenser. The machine only accepts credit cards.
Customers can order lattes, mochas, and cappuccinos from the machine and they can also customize their order with various flavored syrups, milks, and amount of espresso. Drinks cost $2.99 each.
The McCafé kiosk is similar to the Create Your Taste platform offered at select McDonald's locations where customers can choose from dozens of ingredients to make unique burgers.
More from The Daily Meal
McDonald's Prepares to Launch Mobile App, So You Can Order a McGriddle on Your Phone
McDonald's Announces Plans for a Rewards Program
https://www.foxnews.com/food-drink/mcdonalds-testing-self-serve-mccafe-coffee-kiosk