Kroger to end 'Hero Pay' coronavirus bonus, as workers' union fights back
Get all the latest news on coronavirus and more delivered daily to your inbox. Sign up here.
Supermarket giant Kroger is ending its hourly $2 "Hero Bonus" for thousands of employees who continue to work during the coronavirus pandemic.
The grocery chain, which also owns Southern California chains Food 4 Less and Ralphs, will eliminate the pay raise on May 16. Kroger announced the temporary bonus for its front-line workers in March as grocery stores saw a surge in demand for everyday items amid the pandemic.
"In the coming months, we know that our associates' needs will continue to evolve and change as our country recovers," a Kroger spokesperson told Fox News in a statement. "We continuously evaluate employee compensation and benefits packages. Our average hourly wage is $15 and with benefits factored in, like health care, the hourly wage is over $20."
The United Food and Commercial Workers union, which represents more than 100,000 grocery workers, is calling on the chain to keep the bonus, City News Service reported. The union is asking affiliates in five states — California, Colorado, Oregon, Washington and Wyoming — to ask Kroger to keep the "Hero" pay.
The union did not immediately respond to a Fox News request for comment.
When Kroger announced the pay bump, Kroger CEO Rodney McMullen said company employees "displayed the true actions of a hero, working tirelessly on the front lines to ensure everyone has access to affordable, fresh food and essentials during this national emergency,"
The chain said the temporary pay raises will end but that workers will be provided other benefits, including COVID-19 testing based on symptoms, emergency leave, paid time off if they are diagnosed with the virus and financial support through the Helping Hands charity.
Four Kroger employees in Detroit died from the virus in April.
"Our first priority throughout this pandemic has been the safety and health of our associates and customers," Kroger said in a statement. "Since March, we have invested over $700 million to reward associates and safeguard associates, customers and our communities. We are proud of our associates for all they have done and continue to do to ensure everyone has access to affordable, fresh food, even in times of uncertainty.''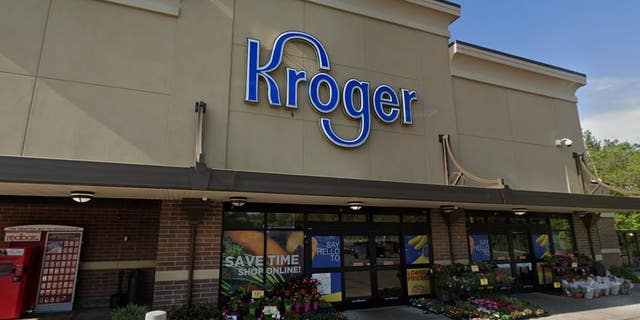 CLICK HERE TO GET THE FOX NEWS APP
The company said it has provided jobs to more than 80,000 workers during the pandemic, including those who lost jobs at restaurants, hotels and other industries. The Cincinnati-based chain operates 2,758 locations in 35 states and employs around 500,000 workers.