Judge gives green light to class-action suit over Starbucks lattes
By , Neal Colgrass
Published November 27, 2016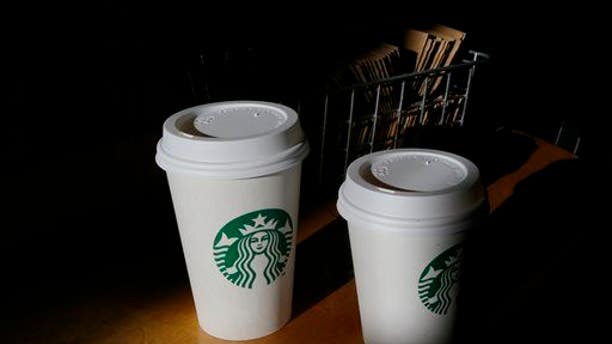 Think your Starbucks lattes are light on the milk? Well, get this: Not only are two Starbucks customers suing over an alleged lack of milk in the coffee drinks, a judge on Friday allowed their proposed class-action suit to proceed, Reuters reports.
The plaintiffs, California residents Siera Strumlauf and Benjamin Robles, claim Starbucks cheats customers by selling lattes that are 25% smaller than advertised. The suit says baristas are given pitchers for heating milk that have purposely low "fill to" lines, with lattes then topped with foam and left 1/4 inch short.
The plaintiffs say this conflicts with Starbucks' promise that tall, grande, and venti lattes contain 12, 16, and 20 ounces, respectively. "The court finds it probable that a significant portion of the latte-consuming public could believe that a 'Grande' contains 16 ounces of fluid," wrote US District Judge Thelton Henderson is his decision.
The suit—which Top Class Actions says will be open to "all US Class Members who purchased a Starbucks Latte"—further claims that the alleged lack of milk has saved Starbucks "countless millions of dollars," as Eater reported in March.
More from Newser
Trump Campaign's Cash: $1.29M, to Hillary's $42M
Custodian Lands Dream Job After Earning Degree at 54
Historic Boeing Iran Deal Could Be Worth $25B
For its part, Starbucks says it's ready to fight the accusations in court. When the lawsuit was filed earlier this year, Today Show reporter Jeff Rossen went out and bought six lattes that all turned out to be underfilled—at least once the foam had settled, the Guardian recalls.
(One woman sued Starbucks for $5 million over the ice in its drinks.)
This article originally appeared on Newser: Judge OKs Class-Action Suit Over Starbucks Lattes
https://www.foxnews.com/food-drink/judge-gives-green-light-to-class-action-suit-over-starbucks-lattes