Homeless man issued citation for eating pizza at a bus stop
By ,
Published April 05, 2017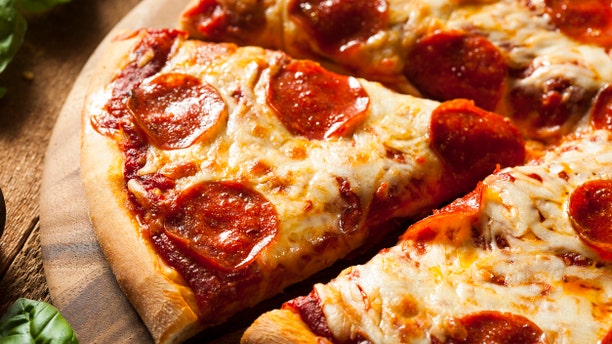 A homeless man was cited by the San Francisco Police Department for eating pizza at a downtown bus shelter.
Kelley Cutler, a staffer at the Coalition on Homelessness, brought the incident to light on Friday, March 31, after the man brought the ticket to her agency earlier that day, reports the San Francisco Examiner.
After learning of the man's offense, Cutler shared a photo of the citation on Twitter, along with a caption that read, "A senior came to the office for citation defense because he received a ticket for eating pizza at the bus stop."
"He was being a good sport," Cutler told SFGate. "He laughed about it. He kept saying he bought the pizza for his friend on her birthday."
TURKISH RESTAURANT OWNER SELLING $5,000 'TRUMP' PIZZA TO HELP HOMELESS
Cutler also admitted to SFGate that, technically, eating is prohibited on public transit, but she said she'd never heard of anyone being cited for it.
In addition, a spokesman for the San Francisco metro system — also known as the "Muni" — told the site that he didn't think eating in a bus stop was a crime, as "food prohibition doesn't necessarily extend to bus shelters."
The San Francisco Police Department (SFPD), however, told the Examiner that the officer issued the citation because of a recent crime committed in the area.
"It looks like it was (issued) right after a stabbing in that shelter," said Grace Gatpandan, a spokesperson for the SFPD.
Gatpandan then explained that the officers only wrote the man a citation as a way to "move him along." She also said that the SFPD had received multiple complaints of people drinking and smoking at that bus stop.
Regardless, Gatpandan told the Examiner that the citation "won't go anywhere."
FOLLOW US ON FACEBOOK FOR MORE FOX LIFESTYLE NEWS
Cutler, too, confirmed that most homeless residents are not expected to pay the tickets, as judges often dismiss the charges.
Still, the legal process is a waste of time and resources, she argues.
"This is a real waste of police services," she told SFGate.
Cutler also doubts that the homeless man was smoking or drinking at the bus stop. "I wonder why they didn't give him a citation for those things — instead of for eating pizza," she told the Examiner.
The homeless man is due in court to answer for his pizza-eating ways on Wednesday. If he's determined to be responsible for the violation, he could be fined up to $250.
https://www.foxnews.com/food-drink/homeless-man-issued-citation-for-eating-pizza-at-a-bus-stop