Fireball whisky pulled from store shelves over additive
By ,
Published November 25, 2016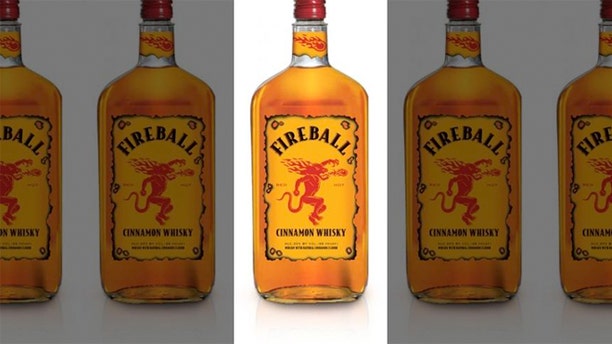 Fireball Whisky is being pulled from shelves in Europe because it contains too much propylene glycol – an additive that prevents evaporation and is a stabilizer in foods.
But it's not going anywhere in the United States.
Norway, Sweden and Finland have recalled the popular cinnamon-flavored drink after a batch of the North American recipe, which contains higher levels of propylene glycol, was shipped there, its manufacturer said on Tuesday. Officials in Finland say Fireball liqueur is prepared according to North American food regulations but does not meet the requirements of the European Union's tighter standards on propylene glycol.
In a statement issued on Monday, Finland's state alcohol monopoly, Alko announced it was pulling it from store shelves.  Alko is the only store in Finland that sells high-point beer, wine and spirits.
"Unfortunately, Fireball shipped its North American formula to Europe and found that one ingredient is out of compliance with European regulations," the company said in a statement on its website. "Finland, Sweden and Norway have asked to recall those specific batches, which is what the brand is doing."
The U.S. Food and Drug Administration has classified propylene glycol as an additive that is "generally recognized as safe" for use in consumer products, including food, animal feed, cosmetics and pharmaceuticals, as well as industrial applications.
Fireball Whisky wildly popular in the U.S. and is one of the fastest growing alcohol brands.
https://www.foxnews.com/food-drink/fireball-whisky-pulled-from-store-shelves-over-additive