Dog who begs for Little Caesars pizza is outfitted with 'don't feed me pizza' tag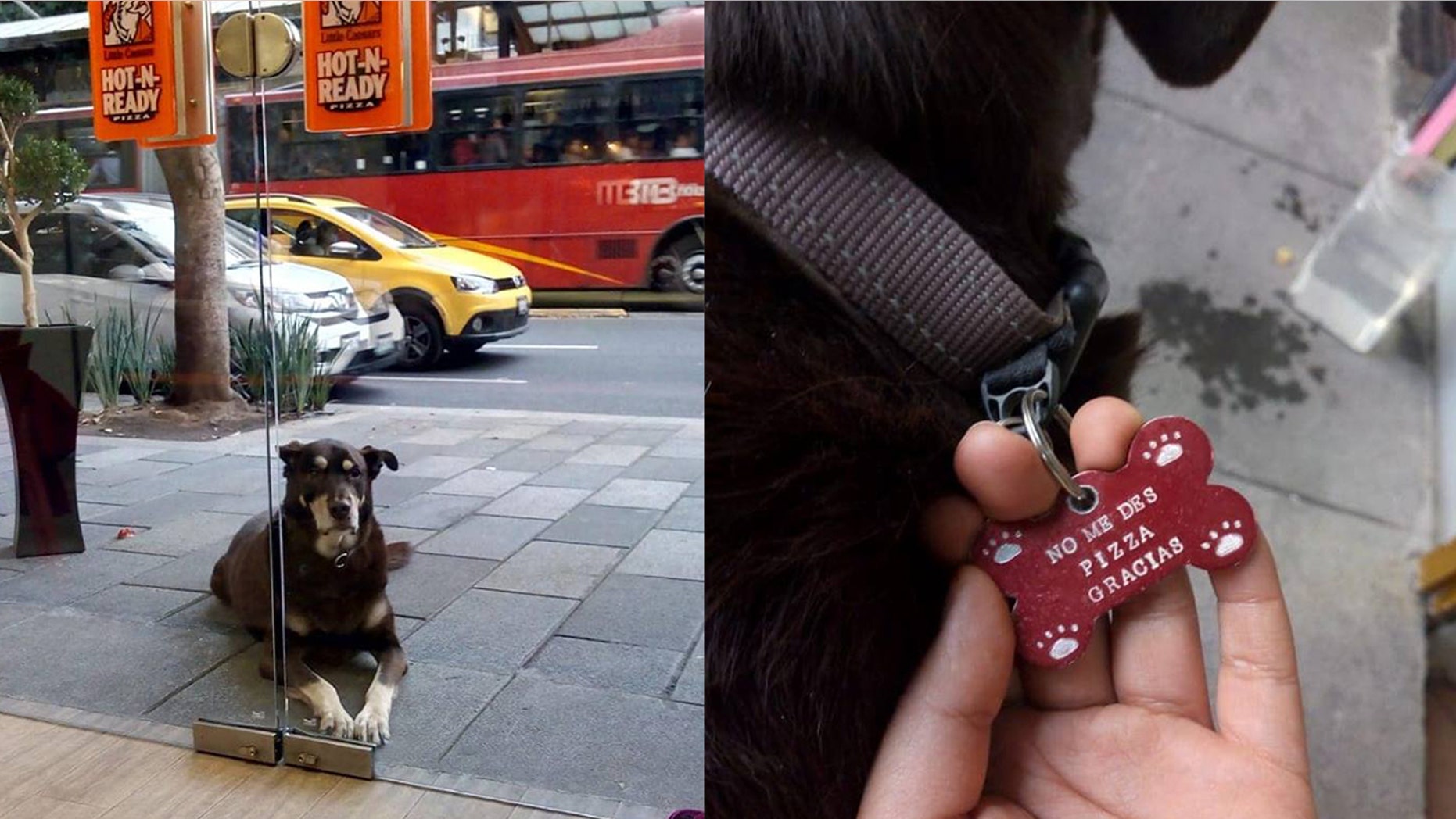 Pizza lovers know that resisting a craving for the cheesy dish is nearly impossible, but the owners of one dog in Mexico City say their pet's Little Caesars obsession has escalated so out of control, that they've been forced to outfit their pet's collar with a "Don't feed me pizza" tag.
Facebook user Estrella CR shared images of the hilariously ambitious canine on Facebook last week, in a post that has since gone viral with over 26,000 likes and 62,000 shares.
"This cute puppy was super fat and wanted us to feed him pizza, but oh surprise!" she wrote of the pup patiently waiting outside one of the pizza chain's Mexico City locations, along with a photo of the dog making serious puppy eyes at the camera in hopes of scoring a free slice.
OTTER FILMED RUNNING THROUGH SUPERMARKET IN IRELAND
Upon investigation, BuzzFeed discovered that the dog is named El Jefe ("The Chief") and belongs to the owners of a neighboring sex shop. El Jefe is 10 years old and has an unbridled passion for pizza, his owners said.
According to the outlet, the dog accompanies his owners to work every day and passes the time by begging Little Caesars customers for pizza. His fixation is reportedly so out of control that his family added a "Don't feed me pizza" tag to his collar.
Scratches, belly rubs and hugs, however, are surely more than welcome.
FOLLOW US ON FACEBOOK FOR MORE FOX LIFESTYLE NEWS
Meanwhile, El Jefe isn't the only pup who has found Internet fame in the illicit pursuit of winning free fast food.
In October, an Oklahoma dog made headlines for pretending to be a stray to get free McDonald's hamburgers.