Czech 'beer train' concept coming to US and China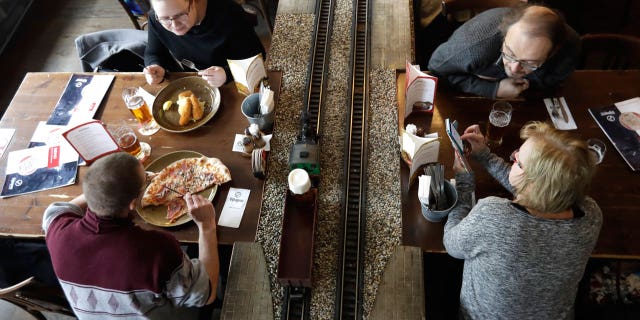 Having been tested successfully on beer-loving Czechs, the beer train is heading for the United States and China.
Just imagine: You order a pint of beer, or even a cool glass of orange juice, and your drink is served by a model freight train arriving at your table.
The only thing you have to do is to pick up your glass before the train departs.
It's reasonably fast, efficient and fun.
RESTAURANT SERVES TODDLER ALCOHOL INSTEAD OF JUICE
Petr Fridrich came up with the concept in the Czech city of Brno in 2009.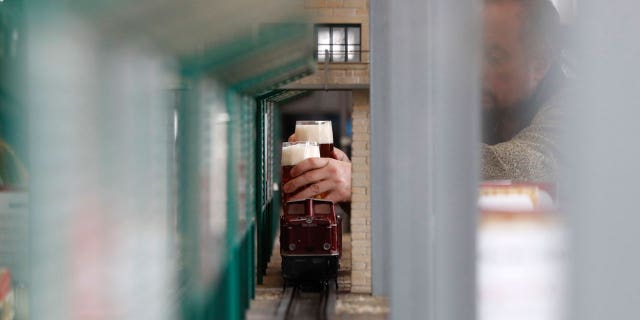 "I used to be a collector of engines, train models. It combines business with a hobby," he said. "Men are like big children."
Expansion came in the form of two further railway restaurants in the Czech capital of Prague. Around 6 million drinks have been served on the elaborate networks of rail tracks.
One of the restaurants in Prague serves about 1,500 on average every day, with about half going to foreign tourists, unsurprisingly. And about 10 percent of patrons are kids (drinking non-acoholic beverages).
"The figures look good," Fridrich said. "A reason why we decided to expand."
Next stop — Chicago.
FOLLOW US ON FACEBOOK FOR MORE FOX LIFESTYLE NEWS
"We were looking for an interesting place in the United States and we ended up in Chicago," Fridrich said. "That we wanted to start making beer added to our decision. There is a large German community, they know what it (beer) is about and a significantly large space was available. At the moment, we are finalizing the last details of the rent contract."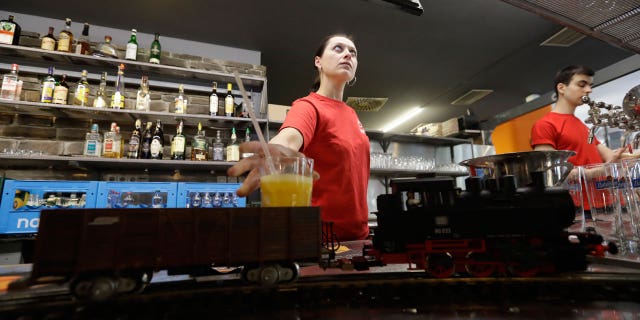 There are novelties to be introduced. The restaurant that might open at the turn of the year will include a craft brewer, making a Czech style pilsner beer and a new control system for the trains. The Piko trains might also be replaced by models Fridrich has been developing with his people.
If business goes well, the plan would be for some 30 restaurants in America.
DEER FILMED CRASHING THROUGH RESTAURANT WINDOW
The China expansion will be different, involving franchises. The first one in China is also due to open by the turn of the year, with some 120 inked in for the coming 15 years.
Fridrich concedes that China is an unknown territory: "We have no idea what to expect."