Bud Light's Lime-A-Rita makes new push to target women with tried-and-true beverage
By Rebekah Sager, ,
Published March 16, 2017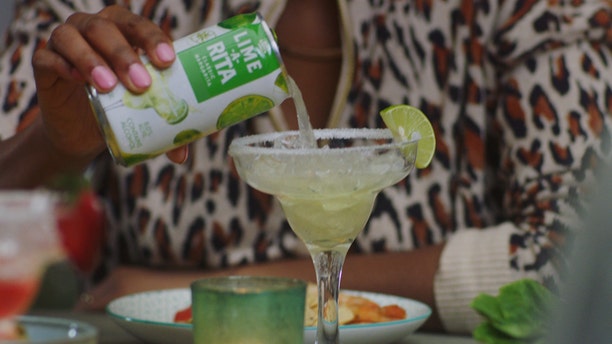 During Women's National History month, Budweiser's canned Lime-A-Rita cocktail is making a concerted effort to appeal to women with a new campaign targeted exclusively to female drinkers.
A fruit-flavored malt beverage (without any traditional ingredients found in a classic margarita), the ready-to-drink (RTD) cocktail isn't a new release. It's been on the market since 2012.
So what's changed five years later? The senior director of Lime-A-Rita, Selena Kalvaria, says previous campaigns marketed to both sexes.
"This new launch is about creating a product for and by women," Kalvaria told Fox News.
IS WALMART'S 'CRAFT BEER' REALLY CRAFT?
"The brand team is packed with women, the creative team is led by a woman, there are more women than men on the launch, and the director is a woman," Kalvaria added, explaining that the "majority" of her team is female, though she did not give specific numbers.
Ahead of the new campaign, Kalvaria says Anheuser Busch did a "deep dive" into the margarita landscape for women consumers and found that the margarita, which is the most searched for drink in the U.S. and one of the country's most popular cocktails, has universal appeal for many groups-- but for women, the drink sparks memories of being social and bonding with other females, creating what the company calls the "margarita moment."
Ilene Bergenfeld, chief marketing officer for Harvest Hill Beverage, the parent company behind Daily's ready-to-drink cocktails, told Fox News that generally, RTD beverages have targeted women consumers.
"Women tend to prefer sweeter type drinks, which are what tends to be available in ready-to-drink formats," Bergenfeld said via email.
The new Lime-A-Rita campaign, which launched this week, includes female-centric TV and digital ads, as well as social, retail and experiential components. Titled "Make it a Margarita Moment," the spots will feature a series of vignettes showcasing real conversations women have when they get together.
BUDWEISER EXPLORES HOW TO BREW BEER ON MARS
The campaign was developed by a creative, female-led team in Chicago, with spots directed by Tricia Brock, whose credits include female-focused shows like as "Girls," and "Orange is the New Black."
"It is a privilege to partner with a brand that is truly committed to finding more relevant ways to connect with women," Melanie Hellenga, SVP, Group Management Director at FCB Chicago said in a statement. "We wanted to tap into real moments, when women get together with their friends, drink margaritas, let loose, and go where the conversation takes them."
Budweiser may be known as the King of Beers but the company knows it can't ignore the queens of the world who enjoy drinking. Industry insiders agree that it certainly helps to have women behind products that aim to appeal to female consumers.
Erin Jevis, head of publicity for Skinnygirl cocktails told Fox News that "Bethenny Frankel [creator of Skinnygirl cocktails] is heavily involved in the marketing, product development, flavor, innovations and all things Skinnygirl. She has tremendous insights and knows the target consumer, so we rely on her to collaborate with us every step of the way," Jevis said.
In addition to the traditional Lime-A-Rita and berry-flavored Straw-Ber-Ita, new additions to the line this year include Grape-A-Rita, and a summer seasonal offering of Peach-A-Rita, and Orange-A-Rita, which will be available in select regions.
https://www.foxnews.com/food-drink/bud-lights-lime-a-rita-makes-new-push-to-target-women-with-tried-and-true-beverage