Applebee's waitress in Kentucky given racist note on napkin instead of tip, mom claims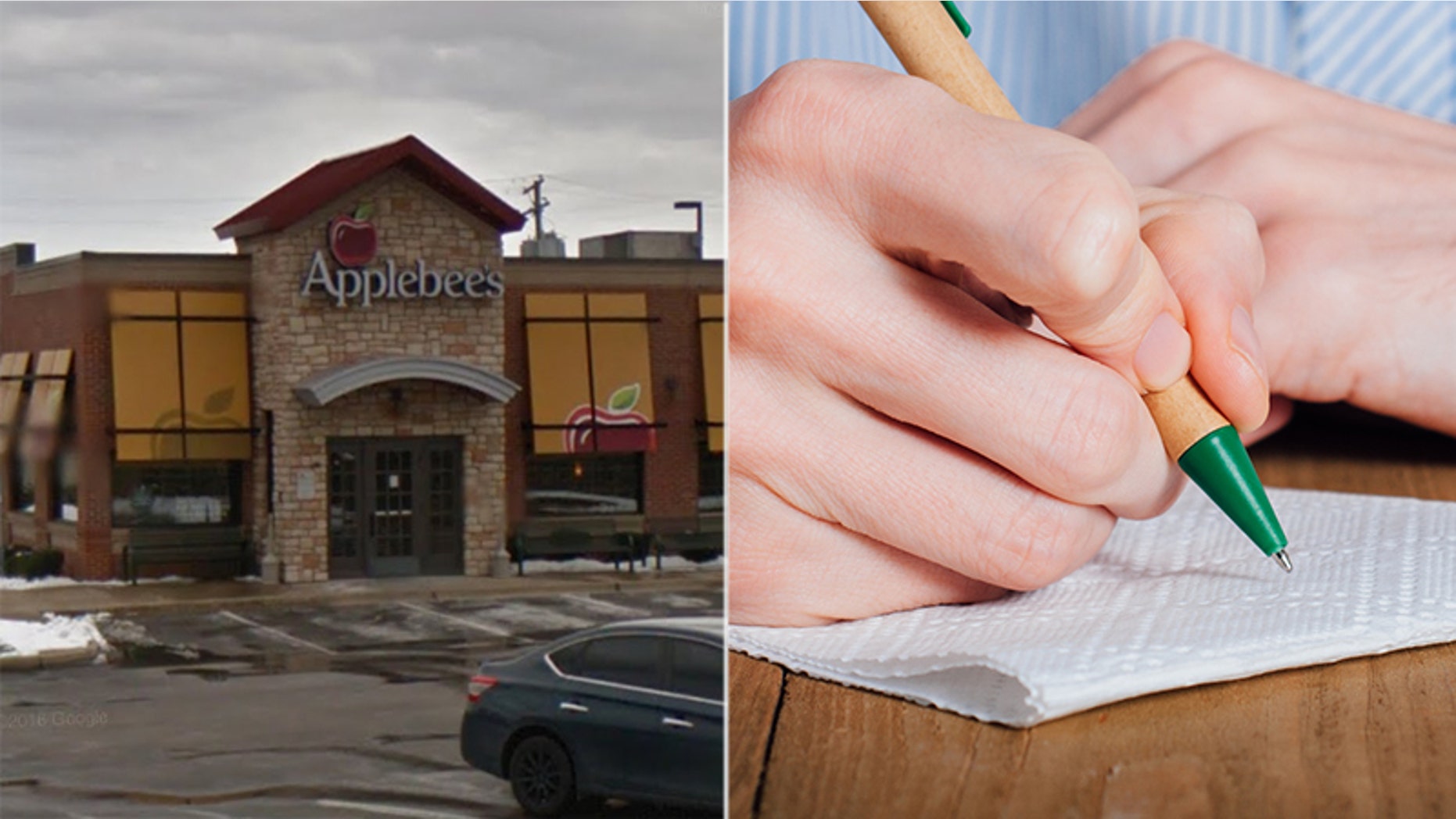 A woman in Kentucky is claiming that her daughter, a waitress at Applebee's, was left a racist message instead of a tip during a dinner service last month.
But now, in the wake of the alleged incident and after the news began circulating on Facebook, the woman says social media users have donated nearly $200 to her daughter.
ALABAMA WOMAN CLAIMS RESTAURANT CALLED HER A 'CRAZY B----' ON RECEIPT
Regina Boone originally shared her daughter's story in a Sept. 19 post, in which she claimed her daughter, Jasmine Brewer, was working a dinner shift at the Applebee's in Radcliff when a group of diners left her a handwritten note on a napkin reading "We don't tip black people."
"THIS IS WHY THEY KNEEL!" Boone wrote in her post. "You think racism does not exist, IT DOES."
"I would ever be present when someone disrespects my child! I don't accept or tolerate disrespect! I'm furious but I know there's a God in Heaven who sits high and looks low! Racial and social justice!" she added.
Boone, a teacher at the G.C. Burkhead Elementary School, later told Louisville's WAVE 3 that she has received a flood of supportive messages after sharing her post. Some supporters had reportedly even sent along cash for Brewer — $175 as of Friday.
Brewer, meanwhile, said she didn't suspect the patrons had any issues until she found the note.
"If they needed something, I got it," she told The News Enterprise. "I didn't realize I was the problem the whole time."
The incident left Brewer embarrassed and hurt, the outlet reported. She said she can only hope racism isn't an issue by the time her children are grown up.
"You don't know what people are dealing with, you just don't know. All you can do is be positive," she told The News Enterprise.
FOLLOW US ON FACEBOOK FOR MORE FOX LIFESTYLE NEWS
A spokesperson for Applebee's also released a statement in response to Boone's post.
"All restaurant team members deserve to be treated with dignity and respect," wrote a representative. "The remarks directed at one of our franchisee's employees are unacceptable and inconsistent with Applebee's values as a brand."