100-year-old barmaid has the secret to long life
By , Tamar Lapin
Published December 25, 2017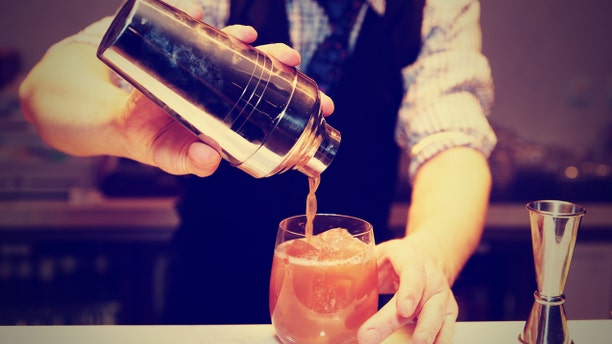 She's got the cure for what ale's ya.
A centenarian French barmaid has revealed the secret to old age: no milk or fruit — and drink booze, but only in moderation.
"If I had been a big drinker, I wouldn't be here now. But it's what I sell!" Marie-Lou Wirth who began serving drinks when she was 14, told the BBC.
To stay in tip top shape, the 100-year-old steers clear of fruit, and dairy products, which some experts say affects the body's hormonal system.
"Never eat fruit and never eat milk or drink yogurt," she advised, without further explanation.
"I have water with food," she continued. "And a glass of something else… in moderation.
Wirth's parents opened their bar in Calais May 1932 and put their teen daughter to work right away.
"In my day, when you were young you worked," the spunky centenarian said. "Nowadays you have to drag them to work!"
During the bar's heyday in the post-war years, the town of Isbergues was bustling with hundreds of bars and factories.
"Over by the factory, we used to dance every day," Wirth recalled. "But that's all over now."
The town's population has dwindled and customers are few and far between.
"I've buried them all. They died before me!" Wirth said. "The young people don't come here, who wants to see an old lady?"
But the plucky bartender is still at it, and plans to keep working until she her last "Santé."
This article originally appeared on the New York Post.
https://www.foxnews.com/food-drink/100-year-old-barmaid-has-the-secret-to-long-life