WWE star Matt Cappotelli dead at 38 after battle with cancer: '[He] went home to be with Jesus'
By Kathleen Joyce, ,
Published June 30, 2018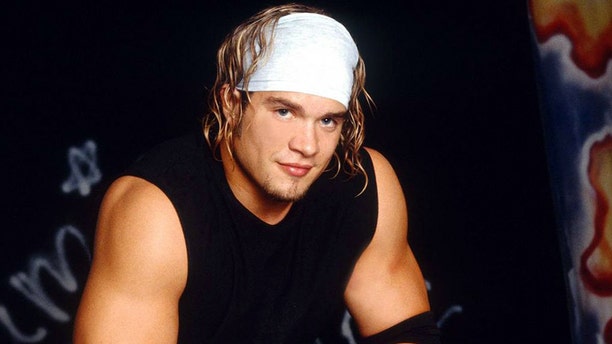 Former WWE star Matt Cappotelli died on Friday after a battle with cancer, his wife announced. He was 38.
Lindsay Cappotelli made the announcement on Facebook noting her husband died "exactly one year after his brain surgery."
"Today my love-my strong, sweet, beautiful love-took his last breath at 3:30 a.m. and went Home to be with Jesus exactly one year after his brain surgery," she wrote.
BILL MAHER, BEN SHAPIRO SPAR OVER CIVILITY
"You think you can be prepared for this when you know it's coming, but you just can't. The only person whose comfort I want right now is the one who can't give it to me. I miss him so much. I know where he is now is so much better, but it doesn't change how much I miss him," she continued.
Lindsay Cappotelli wrote in a blog entry that her husband underwent the surgery to remove the tumor but doctors found he had Glioblastoma.
"Glioblastoma is an aggressive type of cancer that can occur in the brain or spinal cord," according to the Mayo Clinic. "Glioblastoma forms from cells called astrocytes that support nerve cells."
The WWE also announced the death of the former co-winner of WWE Tough Enough III.
"WWE is saddened to learn that Matt Cappotelli, a promising Superstar who was a co-winner of WWE Tough Enough III, passed away Friday at age 38," the WWE tweeted.
'FALCON CREST' STAR LORENZO LAMAS FILES FOR DIVORCE FROM FIFTH WIFE
The WWE said Matt Cappotelli, a former Western Michigan University football player, rose quickly in the WWE following his win in the reality competition. Matt Cappotelli went on to train in the Ohio Valley Wrestling, WWE's then-developmental system, but it was cut short after he was diagnosed with brain cancer in 2006. He survived the battle but the cancer returned in 2017.
"Life is the most precious gift we're given," Matt Cappotelli told the WWE in 2017 of his cancer diagnosis. "If I can inspire others to not give up on the life they've been blessed to have, that's what I'm trying to spread – hope."
https://www.foxnews.com/entertainment/wwe-star-matt-cappotelli-dead-at-38-after-battle-with-cancer-he-went-home-to-be-with-jesus