Iconic 'Wizard of Oz' ruby slippers to be displayed at National Museum of American History
By Elizabeth Zwirz
Published October 13, 2018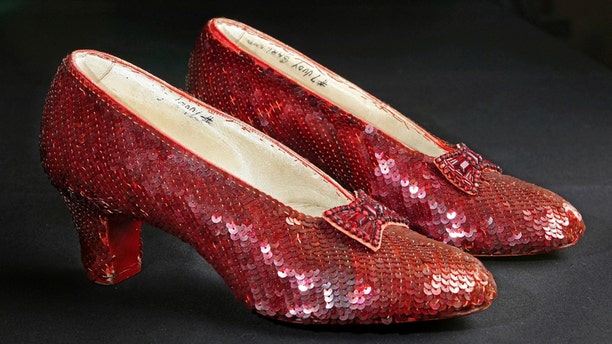 Fans of "The Wizard of Oz" looking for a glimpse of the ruby slippers are in for a treat.
The National Museum of American History revealed on Twitter Friday that the famous shoes from the celebrated movie are being put back on display.
Oct. 19 kicks off the "opening weekend of the Ruby Slippers gallery," as well as other displays, the museum said on its website, after the shoes paid a visit to the conservation lab for restoration.
CREW MEMBER ON TOM HANKS' 'MISTER ROGERS' FILM SET DIES AFTER TWO-STORY FALL
"After their journey to the museum's Conservation Lab, they are stabilized, sparkling clean, and ready to be on view for years to come," the museum said.
And for a period of time, appearing alongside "the iconic red shoes" will be the Scarecrow hat, that was worn by actor Ray Bolger in the movie, the museum said.
STOLEN RUBY SLIPPERS FROM 'WIZARD OF OZ' RECOVERED, FBI SAYS
The museum posted a short video on Facebook of the ruby slippers concealed in a white box, which it said was "custom-made" and resides in the conservation lab.
"Dawn Wallace, our good witch of object conservation, spent over 200 hours cleaning each sequin, securing threads, and stabilizing the shoes so they can be on display for generations to come," the post said. "We're somewhere over the rainbow to be able to put them back on display."
https://www.foxnews.com/entertainment/wizard-of-oz-ruby-slippers-to-be-displayed-at-national-museum-of-american-history