Winona Ryder defends Johnny Depp: He was 'never abusive at all towards me'
By Diana Falzone, ,
Published June 27, 2016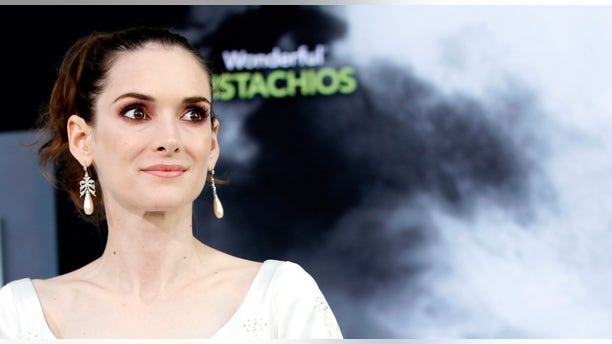 Winona Ryder is speaking out in defense of her ex-boyfriend Johnny Deep. The actress told Time Magazine that during the course of their four year relationship, the actor was never abusive towards her.
Her comments come on the heels of Depp's estranged wife Amber Heard's allegations that the 53-year-old abused her throughout their relationship.
Ryder contended that her experience with "The Pirates of the Caribbean" star was nothing like the relationship Heard has said she had with him.
"I wasn't there. I don't know what happened. I'm not calling anyone a liar," she said of Heard's claims. "I'm just saying, it's difficult and upsetting for me to wrap my head around it. Look, it was a long time ago, but we were together for four years, and it was a big relationship for me. Imagine if someone you dated when you were – I was 17 when I met him – was accused of that. It's just shocking. I have never seen him be violent toward a person before."
Ryder began dating Depp in 1990. The pair had a whirlwind romance that resulted in their engagement after only five months of dating. Ryder acknowledged that her relationship with the A-lister was "a long time ago," but she stood by her ex.
"I can only speak from my own experience, which was wildly different than what is being said," Ryder said. "He was never, never that way towards me. Never abusive at all towards me. I only know him as a really good, loving, caring guy who is very, very protective of the people that he loves."
Heard has submitted pictures to the court of her with a black eye and bloodied lip that she claims was caused at the hands of Depp. She got a temporary restraining order against the mega star in May.
However, Depp's camp has said that Heard is making up the domestic abuse claims in order to get more money in their pending divorce. In response to those claims, Heard dropped her original request for $50,000 in spousal support temporarily to allegedly show the court her objective is not monetarily motivated.
Ryder reflected, "It's just hard to picture. The only word I can come up with is unimaginable. You know with certain people you hear something and go, 'I can see that.' But this isn't that I can only offer my own experience."
Still, a domestic abuse expert cautioned that the comments from a Ryder do not mean Heard's allegations are false.
Brian Pacheco is the director of public relations for Safe Horizon, the largest non-profit victim services agency in the United States. He said that while Ryder may not have experienced Depp as an abuser it is possible that someone who is non-abusive in one relationship can act violently towards another partner.
"What I appreciate in Ryder's response is that she states she is speaking from her own experience. I don't know what happened in Johnny Depp's relationships with Ryder and Heard, but I can speak to our experiences at Safe Horizon," said Pacheco. "And it's absolutely possible that an abuser did not have a known history of abuse or did not abuse a past partner, but then went on to become abusive to a different spouse. What is really important to remember is that we don't discredit someone's allegations of abuse just because a former partner said 'that didn't happen to me.' It's within the realm of possibilities that both individuals are telling the truth."
Pacheco explained that there are many myths about domestic violence.
"For starters, a common myth is that domestic violence is only physical. It can also be verbal, emotional, financial and sexual. For abusers, often times they are well-respected and admired in public but abusive behind closed doors." Pacheco said. "Or one moment they may be incredible loving and caring to their partner and abusive the next. Some refer to this as the Jekyll and Hyde effect, not knowing which personality you will get."
Heard filed for divorce on May 23rd after 15 months of marriage.
FOX411 reached out to Amber Heard and Johnny Depp but did not receive comment.

https://www.foxnews.com/entertainment/winona-ryder-defends-johnny-depp-he-was-never-abusive-at-all-towards-me