What Are the Most Dangerous Shows Your Kids Are Watching Without You?
By Jo Piazza, ,
Published April 08, 2016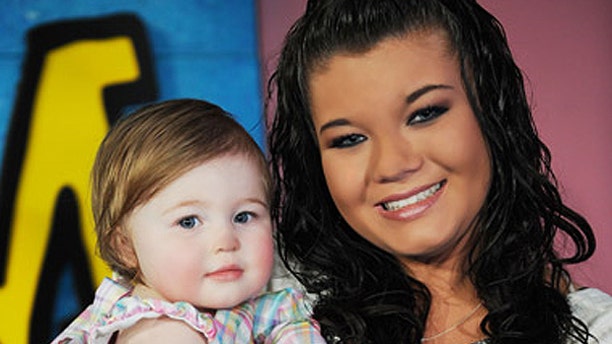 With more devices than ever that stream television content — including iPads, smart phones, computers, and plain old TVs — the ability of parents to police their kids' viewing habits has eroded significantly. This can be particularly concerning to parents who don't want their children watching television shows featuring sex, drugs, and violence, with nary a consequence in sight.
Such shows aimed at younger audiences are often broadcast during the afternoon and evening, when children and teenagers can watch shows without parental supervision, and are often available online at any hour.
The Center for Media Literacy, an educational watchdog group that seeks to help parents navigate media with their children, works to bolster media literacy for kids so they can better navigate television content without a parent present.
"When kids have the skills they need to process and understand how media works, they are much better prepared to deal with whatever they come across," Tessa Jolls, the President of the Center for Media Literacy, told Fox411.com. "We do feel strongly that kids have to develop an internalized filtering system."
(The five questions parents can coach kids to ask about television shows is available on their website.)
Fox411.com asked parenting experts and television watchdog groups what are the most dangerous shows aimed at young people out there today, and why parents should be wary of them.
The CW's Gossip Girl has been testing the boundaries of television decency since it began airing in 2007, most notably with their controversial three-way sex scene between two of the show's characters and guest star, former Disney Queen, Hilary Duff. But theses stunts aren't the main beef experts have with the show. Rather they are concerned 'Gossip Girl' creates a false and dangerous expectation of what a teenager's life should be like.
"These kids are going to strip clubs, they engage in casual drug use and there are no consequences. The parents are essentially missing in action on that program," Melissa Henson, the Director of Communications for the Parents Television Council, told Fox411. "Television is influential in the life of a teen because it sets a teen's expectations of what is expected and what is normative, so when they see kids near their age engaging in this behavior, they begin to think it is normal."
The Secret Life of the American Teenager
The ABC Family show about the unexpected pregnancy of a teenage character actually trumped 'Gossip Girl' in the ratings for its season one finale. Critics say the show has strayed from its early message about teenage pregnancy.
"When it was originally created it was intended to be a cautionary showing a teenage girl who gets pregnant the first time she has sex, but for something that is supposed to be a cautionary tale it plays like a soap opera. The issues simply are not dealt with in responsible ways on that show," Henson says.
American Dad
Animated prime time television shows should always raise red flags for parents. Because they are cartoons, and on during Sunday night prime time, they are often assumed to be family-friendly fare, but shows like "Family Guy" and "American Dad" can be anything but.
"Those adult-themed cartoons often hit the lowest-common denominator of obnoxious and offensive humor and sex and perversion are common themes. Children who stumble across such programs are exposed to topics that are very family unfriendly," says Dan Gainor, the Vice President of Business and Culture for the Media Research Center
Two Broke Girls
The new CBS comedy about two twenty something ladies who find themselves in dire financial straits has some critics concerned over its raunchy story lines. "Some references with a high yuck factor include chatting about vibrators and jokes about sexual functions," says Ellen Rittberg, the author of "5 Things Your Teen Won't Tell You So I Will."
American Horror Story
Recent plot lines on FX's new sexy thriller "American Horror Story" have included finding jars filled with dead baby parts, vivid depictions of murder, nude scenes and sexual assaults. The show comes with the MA rating for mature audiences only, but because it was created by popular high school musical drama "Glee" creator Ryan Murphy, some teens may tune in.
"Repeated exposure to bloody and dead bodies and specifically showing a criminal in the act of killing someone through time diminishes or eliminates the horror the viewer may have had (and the revulsion) upon the first viewing," Rittberg says. A rep for FX countered: "American Horror Story and our original programs are made and intended for adults. They are rated TV MA, and they air at 10 pm."
Teen Mom, 16 and Pregnant
MTV loops shows like "Teen Mom" and "16 and Pregnant" during the hours when kids get home from school and may not have adult supervision. While the premise of these shows is to show the difficulties of teenage moms, the problem experts have with them is that they more often focus on the drama in the girls' lives rather than the negative consequences.
"Most of the focus is on a fight the girls have with the baby daddy or whether Amber should get a new tattoo, not so much about how hard it is to take care of a baby. It is very appealing and very dangerous to teenagers for that reason," Henson tells Fox411.
Dr. Susan Newman, the author of "The Book of No: 250 Ways to Say It, and Mean it and Stop Pleasing People Forever," says parents just need to be authority figures when it comes to what their children are watching and downloading.
"The titles of these shows alone should be an alert to parents. 'Gossip Girl,' 'Teen Mom,' '16 and Pregnant,' etc. What possible messages can they convey? My point is: a parent's job is to protect their children," Newman says. "We have become such a culture of 'yes parents' that we can't say no to them, not even to TV programs that may have limited or very little social value. Parents would be doing their offspring a great service by turning off the TV to questionable shows."
Sign Up for the FOX411 Entertainment Newsletter.
https://www.foxnews.com/entertainment/what-are-the-most-dangerous-shows-your-kids-are-watching-without-you