Trading Spaces' designer says show host wasn't the cause of his 'bum leg'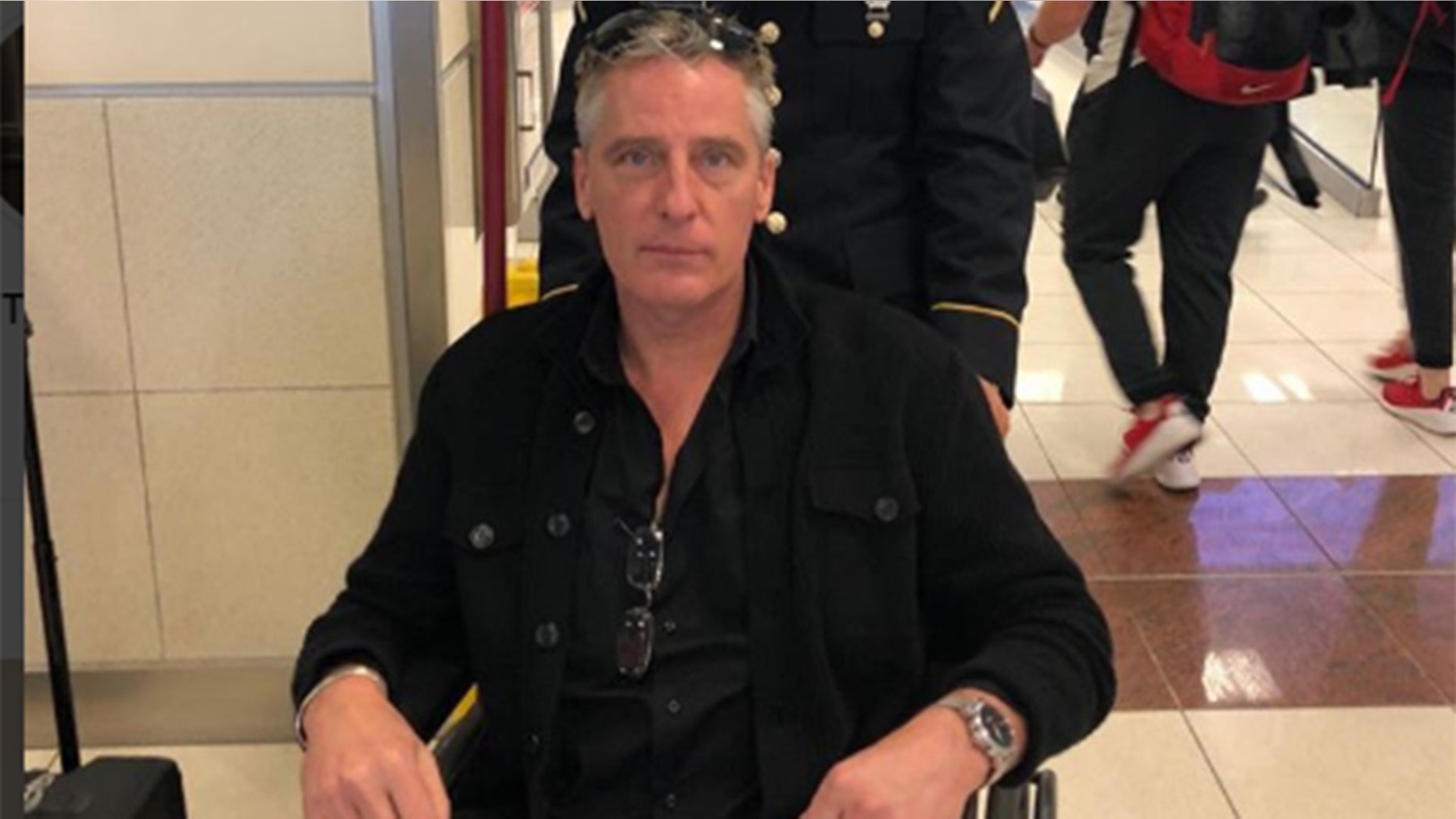 "Trading Spaces" interior designer Doug Wilson has revealed that life on the set of the hit TLC series can be rough after he shared a photo of himself in a wheelchair while in the airport on Friday.
Wilson blamed his wheelchair state on show host, Page Davis, and said in his Instagram post, "WHEEL CHAIR ASSISTANCE," the photo caption read. "The day after @realpaigedavis unexpectedly decides to sprint down a hotel hall and jump into your arms with my bum leg, I'm starting physical therapy on next week, taking most the weight and toll!"
He concluded the post by thanking the Army National Guard for helping him around the airport following his incident with Davis and said, "Thanks to Cayley of Army Nation Guard for his kind service!"
While Wilson described how he landed in the wheelchair, suggesting that his injury had to do with Davis' impromptu leap into his arms, the TLC host commented on her friend's post with a simple "Oh no!" but added no additional details about the accident.
According to People, the TLC host of the rebooted series also shared a photo of herself in the airport on Friday via her Instagram Stories, enjoying a coffee while she traveled.
"Have Latte. Will Travel," she captioned her post.
But despite the elaborate story, Wilson later commented on his Instagram post and clarified that he and Davis were just joking around and she wasn't the actual cause of his "bum leg."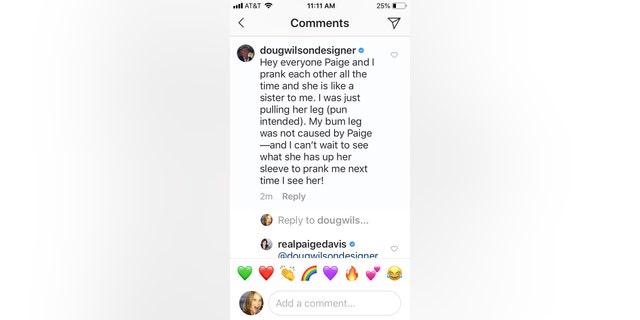 The show designer wrote, "Hey everyone. Paige and I prank each other all the time and she is like a sister to me. I was just pulling her leg (pun intended). My bum leg was not caused by Paige - and I can't wait to see what she has up her sleeve to prank me next time I see her!"
In March 2017, it was annouced that the beloved home design show would be returning to TLC after a decade off the air.
"I am excited to announce that TLC's most successful and most iconic series...'Trading Spaces' is coming back," Nancy Daniels, TLC's president and general manager, announced at the time.
Davis and Wilson, who were original cast members on the series, returned to the show's reboot this year with rave reviews.
Despite years off the air, "Trading Spaces" has remained a fan favorite even with its 2018  makeover. The show was even nominated in September for a People's Choice Award for Best Revival Show.